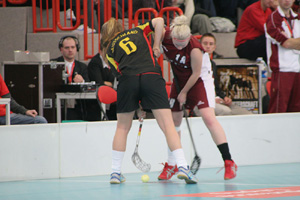 The second match of the day was for the seventh place. Germany versus Latvia was as tight as the first one although one could see that the players were tired after six days of tough matches.
There were approximately 650 spectators following this match in the Grube arena. The German fans were keeping the spirit up in the spectator´s stands, but also a small group of Latvian fans were cheering loudly for their team.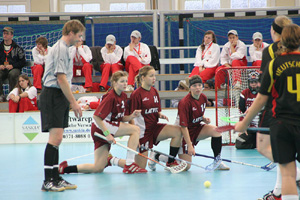 The German team was leading going into the third period but for the Latvian fans delight their team could come from behind and first score an equaliser and then get into a 3-2 lead. With only two minutes left of the last period the Latvians could increase their lead to 4-2, which was the final result of the match.
Latvia came 7th and Germany 8th in these championships
Shots on goal: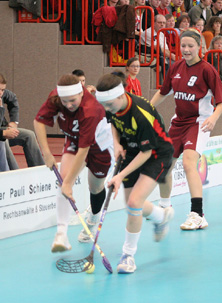 Germany: 36 /Latvia: 30
Best players:
Madeleine Voigt/Germany
Liana Aldina/Latvia