After winning the third title in a row, in ended earlier season due corona-pandemic break, team from Czech Silesia has made some very interesting signings. Alžbeta Ďuríková and Michaela Šponiarová are one of the biggest names in Slovakian floorball, they both return from SC Classic to 1. S.C Vitkovice. 
Alžbeta Ďuríková will return to Ostrava after one season in Tampere where she progressed to quater-finals with SC Classic. The 25-year-old is one of the best Slovakian defenders with enormous National Team CV. She has been a part of Slovak National Team since 2011 where she played her first WFC.
Alžbeta Ďuríková (SVK) Defender – Transferring to 1. S.C. Vitkovice (CZE) from SC Classic (FIN)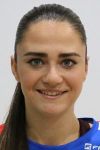 International success:
Women's WFC: 2011, 2013, 2015, 2017, 2019
Women's WFCQ: 2013, 2015, 2019
Women's U19 WFC: 2012, 2014
Champions Cup: 2016, 2019
Women´s EuroFloorball Cup: 2013, 2014
International Tournaments: 2012, 2013, 2014, 2017, 2018
6 Nations Floorball Challenge: 2017, 2019
Michaela Šponiarová came to Classic in summer 2018. After two seasons in Finland, she will return to Ostrava where she moved from her original club SK 98 Pruske in 2013. Sponiarova had a big influence on the Slovak National Team performance during last two WFCs where she respectively scored (8+9) in 2017 and (8+5) in 2019.
Michaela Šponiarová (SVK) Forward – Transferring to 1. S.C. Vitkovice (CZE) from SC Classic (FIN)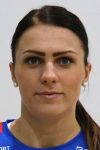 International success:
Women's WFC: 2011, 2013, 2015, 2017, 2019
Women's WFCQ: 2011, 2013, 2015, 2019
Women's U19 WFC: 2010, 2012
Champions Cup: 2014, 2016
Women´s EuroFloorball Cup: 2012
International Tournaments: 2012, 2013, 2017, 2018
Women´s U19 International Tournament: 2011
6 Nations Floorball Challenge: 2017, 2019
Other transfers: 
Kia Lehmusvuori (FIN) Forward – Transferring to Porvoon Salibandyseura ry (FIN) from Red Ants Rychenberg Winterthur (SUI)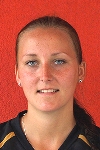 International success:
Women´s Champions Cup: 2013, 2014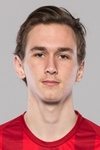 Pieti Alatalo (FIN) Forward – Transferring to Unihockey Basel Regio (SUI) from Steelers (FIN)
International success:
Men´s U19 International Tournament: 2019