The Men's World Floorball Championships 2020 European Qualifications will begin next week. The EUR1 qualifications will be played in Frederikshavn, Denmark from 30th of January to 2nd of February. 
In Europe, there will be six qualification groups with three event locations – Frederikshavn (Denmark), Poprad (Slovakia) and Liepaja (Latvia). Group A and B will play in Frederikshavn: Sweden, Poland, Slovenia and Ukraine will play in Group A and Denmark, Estonia, Great Britain and Iceland in Group B. Three teams from each European qualification will make it to the WFC 2020 final round, played in Helsinki, Finland, 4th-12th of December. Scroll down for more information about the playing system or visit the IFF EUR1 website.
Group A
Their main goal is of course to qualify to the WFC. At the same time they want to do it in their own style of play with high intensity floorball as an offensive platform. They would like to show team performance combined with a wide range of individual skill set as an winning formula.
Players to watch: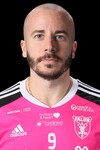 Alexander Galante-Carlström
A goal scoring machine. When on the field the opponents better watch out. He can score from every possible situation and always seems to have a solution to put the ball in the back of the net.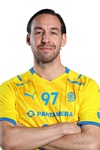 Robin Nilsberth
An All Star Team defender from the WFC 2018. Most known for his defensive skills but not as well recognized for his offensive side. A real game changer with a rocket of a shot.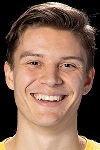 Gustav Fritzell
Number one in points at the moment in the SSL. One of the smartest players you can find when it comes to find the right spaces to score or set up scores.
Team Poland is a mix of young and experienced players. Their main aim is still the same: get promoted to the World Championships!
Players to watch: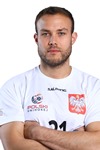 Mateusz Antoniak
One of the best Polish players in history. He is coming back to national team after a 15-months break because of injury. For sure he will be a strong part of the Polish offence.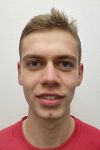 Jan Rydzewski
Young and talented player with good physical condition. Future of the national team. This will be his first Men's WFCQ.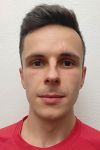 Karol Pelczarski
Leader of the national team. He changed league before this season and he is now playing for 1. FBC Trencin in Slovakia. One of the best scoring players in the Slovak league.
Slovenian national team is a mix of few experienced players and group of young players. Their aim is to achieve third place in the qualification group and qualify to WFC 2020.
Players to watch: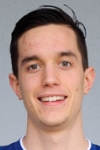 Robert Kosir
Player with great technique and skills. He has experience from international events like Men's WFCQs and from U19 WFC.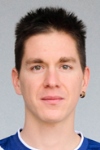 Luka Casar
He is the captain and most experienced player in the team.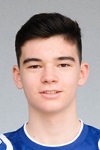 Luka Peklaj
One of the youngest players in the team with good technique. He is representing the new wave of Slovenian players.
Participation in the qualifications is a great opportunity to test yourself and believe in yourself! Floorball in Ukraine is developing very fast and their players are ready to show you everything they have learned! The team is hoping to get a good experience and play all the matches to the maximum!
Players to watch: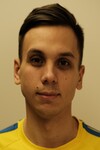 Semeniuk Andrii
One of the most professional floorball players in Ukraine with a lot of experience. Play-maker with a wonderful understanding of the game and individual skills.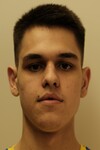 Kulynych Rostyslav
Forward who is always hungry to score goals and has accurate shot. Very skilful and fast.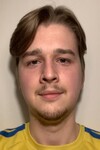 Nikulin Oleksandr
Smart player, good runner and great shooter. He is one of the key players of the team.
GROUP B 
It is a big moment for the team to play the qualifications in Denmark. Since the World Championships, they have tried to work hard physically and tactically. Their ambition is to qualify for the WFC in Finland, but there will be many tough games. They want to be a hard working team, with players who have different qualities and can be a really strong team together.
Players to watch: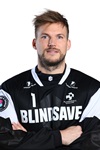 Mike Trolle
One of the best goalkeepers in the world. A very important player on and off the field. He has big hands, a big heart for the Danish team and he makes big saves. He has done a good job during the summer and autumn to get ready for the qualifications.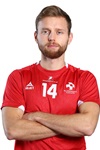 Lukas Eldholm
Lukas plays in the Swedish SSL for Höllviken. During his first season in the highest Swedish league he has produced many goals. Lukas plays floorball in a very high tempo, he likes to set his teammates up and he is really good in 1 v 1 situations.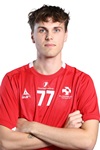 Mathias Glass
The Danish golden boy. Already two WFCs played and he really knows where the goal is. He has been better in defence, and with more experience he is now ready to take his next step in his career.
Estonian men's national team has got younger and has very good technical players mainly from the local league. Their aim is to go through to the World Championships in Helsinki.
Players to watch: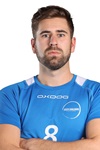 Patrik Kareliusson
Play-maker and skilful, very good two-way player. This will be his third Men's WFCQ.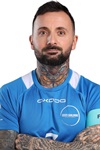 Roman Pass
A defender who is calm and very fast. He can take the ball to the opponents' side of the field and create many dangerous situations.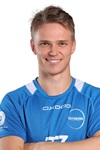 Ken Pähn
Very good and fast right shooter. Played in the Men's WFC in Prague.
After Great Britain's first ever win in the WFCQ last time out they are looking to pick up where they left off and keep their winning streak alive. Over the last two years a new group of players has worked hard in order to create some upsets and they hope to do the same next week.
Players to watch: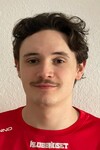 Mark Jones
Entering his second WFCQ campaign and now as captain Mark always puts in huge effort and leads from the front as an exciting offensive player.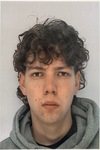 Connor Swales
Connor is part of a new wave of youth entering the squad. Having represented GB at U19 level, he now steps up for his first WFCQ with the senior squad. The team is excited to see how he contributes in games and believes he shows the future is bright for British floorball.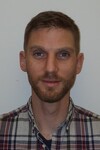 Sam Leeds
A very experienced campaigner, Sam is now entering an impressive 6th WFCQ tournament. He is a hard working and calm defence man who will be key to keeping the team organised and together.
Team Iceland is participating for the third time in WFC Qualifications. The team consists of established players playing in Scandinavia and less experienced, but equally enthusiastic, players in Iceland. The team hopes to build on the experience gained in the last WFCQs and to do their very best to qualify for the final round and have a lot of fun doing so.
Players to watch: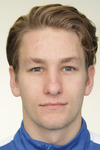 Andreas Stefansson
Team's top scorer and a great outspoken character for the team.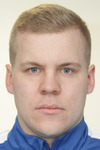 Pétur Elvar Sigurðsson
A true leader who gives his all to each game and sets an example with his fierce and powerful play.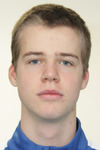 Valgeir Steinn Gunnarsson
The first player from Iceland's youth development that breaks into the final team. A great team player with game understanding and maturity that belies his young age.
*The information here is provided by the teams and modified by the IFF. 
PLAYING SYSTEM
For the first time, a new playing system will be introduced in the qualifications.  In Europe, there will be four days of play (reduced from five) and 3 teams will qualify from each qualification event. In each event, there are 2 groups of four teams, and the teams will play once against the others in their group. On the final day will be a play-off round of cross-over matches, as follows:
Final – 1st Group E v 1st Group F (both teams qualify)
3rd place – 2nd v 2nd (winner qualifies)
5th place – 3rd v 3rd
7th place – 4th v 4th