The top transfers of this week are Andris Rajeckis from Latvia, Pavel Semenov from Russia and Marius Pedersen from Norway.
Andris Rajeckis is transferring back to Latvia and FK Lekrings after his two seasons in Swiss NLB team Floorball Thurgau. Rajeckis is familiar from the Latvian national team. He played in Men's WFC in Prague, when Latvia took the fifth place. Rajeckis has also experience from U19 World Floorball Championships in 2011 and from Champions Cup in 2014.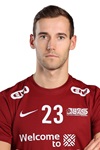 Andris Rajeckis (LAT) Forward – Transferring to FK Lekrings (LAT) from Floorball Thurgau (SUI)
International success:
WFCQ: 2018
WFC: 2018, 2016, 2014, 2012
U19 WFC: 2011
Champions Cup: 2014
EFC: 2015, 2013, 2009
Pavel Semenov is an extremely experienced player. Semenov has represented Russia five times in the Men's World Floorball Championships. Semenov has also been a head coach of the Estonian women's national team, for example in 2017 WFC in Bratislava and in this year's WFCQ. Semenov is transferring to FBK Valmiera in Latvia, after his one season in Norway. Previously he has played for example in Eesti Maalihoki Spordiklubi MTU in Estonia.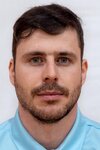 Pavel Semenov* (RUS) Defender – FBK Valmiera (LAT) from Harstad IBK (NOR)
International success:
WFCQ: 2018, 2016, 2014
WFC: 2014, 2012, 2010, 2008, 2006
U19 WFCQ: 2015
U19 WFC B-Division: 2013, 2005
U19 WFC: 2003
Marius Pedersen is transferring to Norway and Tunet IBK from Höllviken IBF. Back in 2017, Pedersen transferred to Team Thorengruppen in Swedish SSL and during last season he was recruited by Höllviken IBF on double license. Pedersen first represented Norway in U19 WFC in 2015 and he was the team's best scorer in U19 WFC 2017 in Växjö. He has been to two Men's World Floorball Championships.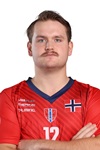 Marius Pedersen* (NOR) Forward – Transferring to Tunet IBK (NOR) from Höllviken IBF (SWE)
International success:
WFCQ: 2018, 2016
WFC: 2018, 2016
U19 WFC B-Division: 2017
U19 WFC: 2015
Men's International tournament: 2016
U19 International tournament: 2015
Other transfers: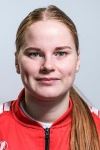 Klara Fjorder (DEN) Forward – Transferring to Malmö Floorball Club (SWE) from Copenhagen Floorball Club (DEN)
International success:
WFCQ: 2019, 2017
WFC: 2017: 2015
International tournament: 2018, 2016, 2015
6 Nations Floorball Challenge: 2017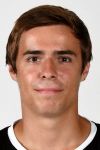 Jan Rehor (CZE) Defender – Transferring to UHC Thun (SUI) from Florbal MB (CZE)
International success:
WUFC: 2018, 2016, 2014
U19 WFC: 2013
Champions Cup: 2019, 2015
EFT: 2016, 2012, 2011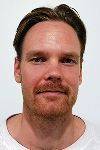 Asser Jääskeläinen (FIN) Defender – Transferring to Unihockey Rheintal Gators Widnau (SUI) from Nhac Tre No 1 (SGP)
International success:
WFC: 2018 (Coach)
U19 WFC: 2007
Champions Cup: 2017, 2016, 2013
EFT: 2015, 2013, 2012
Finland-Sweden Challenge: 2013, 2007, 2006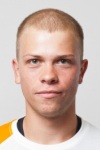 Jakub Mendrek (CZE) Forward – Transferring to UHC Thun (SUI) from FBC Ostrava (CZE)
International success:
U19 WFC: 2013
EFT: 2012, 2011
International tournament: 2012
Polish cup: 2013

Ellenor Bengtsson Wester (SWE) Forward – Transferring to Malmö Floorball Club (SWE) from UHC Kloten-Dietlikon Jets (SUI)
International success:
Finland-Sweden Challenge: 2015
EFT: 2014

Johannes Jokinen* (FIN) Forward – Transferring to Happee (FIN) from UHC Kloten-Dietlikon Jets (SUI)
International success:
EFT: 2015, 2011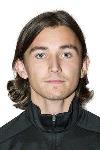 Patrik Rokka* (SWE) Forward – Transferring to IBF Falun (SWE) from Zug United (SUI)
International success:
Champions Cup: 2014
* = not completed