The top transfers of this week are Rikke Ingebrigtsli Hansen from Norway, Senni Hietanen from Finland and Katrin Kivirand from Estonia. 
Rikke Ingebrigtsli Hansen is transferring to Pixbo Wallenstam IBK in Sweden. The 19-year-old forward is one of the Norway's biggest floorball talents. Hansen first played in Norway's highest league Eliteserien when she was only 15. She was also elected the Player Of The Year in Norway last season. In 2016, Hansen played her first U19 World Floorball Championships and she will most probably make her first appearance at the Women's WFC this December.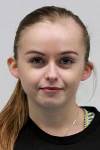 Rikke Ingebrigtsli Hansen (NOR) Forward – Transferring to Pixbo Wallenstam IBK (SWE) from Tunet IBK (NOR)
International success:
WFCQ: 2019
U19 WFC: 2018, 2016
International tournament: 2018
Polish Cup: 2018, 2016
Senni Hietanen returns to Finland and Koovee after her season in Unihockey Berner Oberland. During the regular season, Hietanen was the top scorer of Oberland in the Swiss NLA. She has international success from the Women's U19 World Floorball Championships in 2012, when Finland won the championship title. In the women's national team Hietanen made her first appearance in 2018. This year she played at the Women's World Floorball Championship Qualifications in Trencin, Slovakia.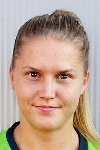 Senni Hietanen (FIN) Forward – Transferring to Koovee (FIN) from Unihockey Berner Oberland (SUI)
International success:
WUFC: 2018
WFCQ: 2019
U19 WFC: 2012
Finland-Sweden Challenge: 2012, 2011
EFT: 2018, 2011, 2010
Katrin Kivirand played one season in the Finnish Koovee and now she is transferring to Zug United in Switzerland. Previously Kivirand has played in Sparta in the Estonian Women's league. Kivirand is also familiar from the Estonian national team. The defender has played at the Women's World Floorball Championship Qualifications four times and represented Estonia in 2017 WFC in Bratislava. Kivirand is expected to be included in the Estonia's defence in Neuchâtel as well.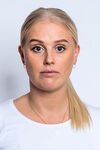 Katrin Kivirand* (EST) Defender – Transferring to Zug United (SUI) from Koovee (FIN)
International success:
WFCQ: 2019, 2017, 2015, 2013
WFC: 2017
International tournaments: 2013, 2011
Other transfers: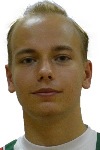 Jakub Sarka* (CZE) Forward – Transferring to FBS Bohemians (CZE) from Ticino Unihockey (SUI)
International success:
WUFC: 2016
U19 WFC: 2013
EFT: 2011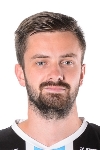 Josef Pluhar* (CZE) Forward – Transferring to Unihockey Basel Regio (SUI) from Florbal MB (CZE)
International success:
WUFC: 2018
International tournament: 2017
Champions Cup: 2019, 2015, 2011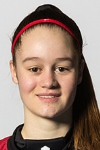 Jana Schenk* (SUI) Goalkeeper – Transferring to IBK Lund (SWE) from UH Red Lions Frauenfeld (SUI)
International success:
U19 International tournament: 2015
Polish Cup: 2018
EFT: 2016

Roosa Virtanen* (FIN) Forward – O2-Jyväskylä (FIN) from Sportiva Unihockey Mendrisiotto (SUI)
International success:
EFT: 2012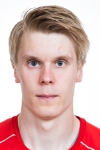 Erik Harkonen (FIN) Forward – Transferring to Nurmon Jymy (FIN) from Unihockey Tigers Langnau (SUI)
International success:
Champions Cup: 2015, 2013, 2012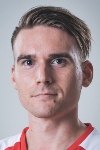 Arttu Kukko (FIN) Defender – Transferring to Nurmon Jymy (FIN) from Unihockey Basel Regio (SUI)
International success:
Champions Cup: 2017
* = not completed