Top transfers of this week are Hana Konickova and Manuel Maurer. Both players have been part of their countries' national teams for a long time. 
Konickova is an experienced international player. Next season, she will play with the Swiss champions, Kloten-Dietlikon Jets. During season 2015-16, Konickova played in Finland with NST. She has played over 100 matches with the national team and has represented Czechia both at Women's and U19's  World Floorball Championships. Next time she will wear her national team jersey in December, when the 2019 Women's WFC will be played in Switzerland.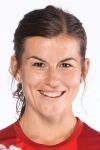 Hana Konickova (CZE) Defender – Transferring to Kloten-Dietlikon Jets (SUI) from FBC Liberec (CZE)
International success:
WFC: 2017, 2015, 2011, 2009
WFCQ: 2019, 2017, 2015
U19 WFC: 2010, 2008
International tournaments: 2018, 2017, 2013, 2011, 2009
Maurer returns to Floorball Köniz after his season with Växjö IBK in Sweden. During last season, Maurer did 75 points (45+30) in 45 matches in SSL. With Floorball Köniz, Maurer won the Swiss Championship in 2018. The title was the first in the club's history. Maurer has also been part of the Swiss national team for several years. In 2018 Men's World Floorball Championships in Prague, Maurer was winning bronze with team Switzerland.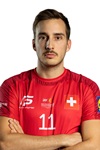 Manuel Maurer* (SUI) Forward – Transferring to Floorball Köniz (SUI) from Växjö IBK (SWE)
International success:
WFC: 2018, 2016, 2014
WFCQ: 2018, 2016, 2014
The World Games: 2017
International tournaments: 2018, 2015, 2013
Other transfers: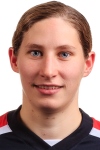 Helen Bircher (SUI) Goalkeeper – Transferring to UHV Skorpion Emmental (SUI) from Västeräs Rönnby IBK (SWE)
International success:
WFC: 2015, 2013, 2011
WFCQ: 2015
U19 WFC: 2008
International tournaments: 2014, 2013, 2011, 2007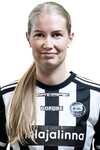 Milla Nordlund (FIN) Forward – Transferring to TPS (FIN) from Endre IF (SWE)
International success:
WUFC: 2018
WFCQ: 2019
U19 WFC: 2016
Champions Cup: 2017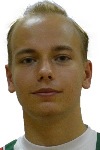 Jakub Sarka* (CZE) Forward – Transferring to FBS Bohemians (CZE) from Ticino Unihockey (SUI)
International success:
WUFC: 2016
U19 WFC: 2013
Euro Floorball Tour: 2011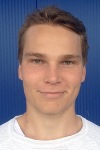 Ville Hirvisuo (FIN) Forward – Transferring to TPS (FIN) from Visby IBK (SWE)
International success:
WUFC: 2018, 2016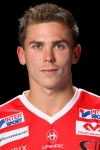 Andreas Nordh* (SWE) Forward – Transferring to Floorball Köniz (SUI) from Linköping IBK (SWE)
International success:
WUFC: 2014

Iina Autio (FIN) Forward – Transferring to Floorball Riders Durnten-Bubikon-Ruti (SUI) from O2-Jyväskylä (FIN)
International success:
WUFC: 2010
* = not completed