This week's top transfers are Karen Farnes and Markus Jelsnes from Norway. Both of the players have represented Norway several times at the World Floorball Championships. 
Karen Farnes played six seasons and 174 matches in the Swedish Endre IF. Now she is transferring to the Swiss Piranha Chur. Farnes played in the Women's WFCQ this February, when Norway qualified for the Women's WFC held in Neuchâtel, Switzerland. The upcoming WFC will be her sixth in the women's.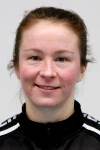 Karen Farnes (NOR) Forward – Transferring to Piranha Chur (SUI) from Endre IF (SWE)
International success:
WFC: 2017, 2015, 2013, 2011, 2009
WFCQ: 2019, 2017, 2015
U19 WFC: 2006
Champions Cup: 2012
International tournaments: 2018, 2015, 2013, 2011, 2009
Markus Jelsnes is transferring to Greåker IBK, after he played in the SSL for one season with Mullsjö AIS. He has signed a 3-year contract with the Norwegian club. Jelsnes is a familiar face from the Norway's national team and he represented Norway at the 2018 Men's WFC in Prague.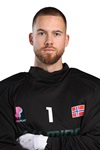 Markus Jelsnes (NOR) Goalkeeper – Transferring to Greåker IBK (NOR) from Mullsjö AIS (SWE)
International success:
WFC: 2018, 2016, 2014
WFCQ: 2018, 2016
U19 WFC: 2013, 2011
International tournaments: 2018, 2016, 2014, 2011
Other transfers: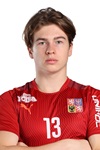 Matej Havlas* (CZE) Forward – Transferring to Tatran Stresovice (CZE) from EräViikingit (FIN)
International success:
U19 WFC: 2019
Polish Cup: 2019
MU19 EFT: 2018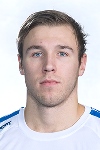 Mikael Lax* (FIN) Defender – Transferring to Regazzi Verbano UH Gordola (SUI) from EräViikingit (FIN)
International success:
WFC: 2014
U19 WFC: 2005
WUFC: 2016
Euro Floorball Cup: 2010, 2009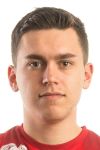 Ondrej Vitovec* (CZE) Defender – Transferring to EräViikingit (FIN) from Tatran Stresovice (CZE)
International success:
U19 WFC: 2015
Champions Cup: 2015
WUFC: 2018
International tournaments: 2018, 2014, 2017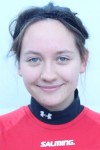 Katarzyna Pawlowska (POL) Defender – Transferring to Falkenbergs IBK (SWE) from Interplastic Olimpia Osowa Gdansk (POL)
International success:
WFCQ: 2018
Polish Cup: 2018
EuroFloorball Cup: 2017
* = not completed