In November 19th, the 2017 Brazilian National Championship took place in the city of São Paulo. This was the 5th edition of the tournament, when 8 teams from 4 Brazilian states fought hard for the trophy.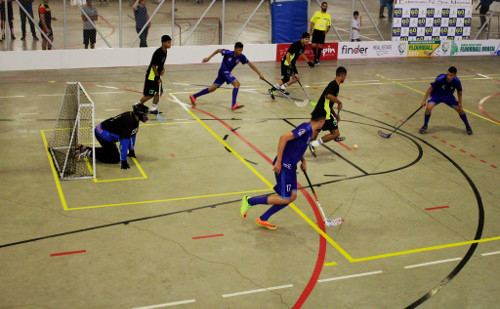 Hockstar, from Curitiba, won the Brazilian Championship for the first time, after tough match decided on overtime against ARCA, from São Paulo, with the Golden Goal scored with only 13 seconds left on the clock. Hockstar´s title was also an unprecedented feat for a team outside the state of São Paulo.
Bruno Carlos, from ARCA was the top scorer and Luciano Ranthum, from Hockstar, the best goalie.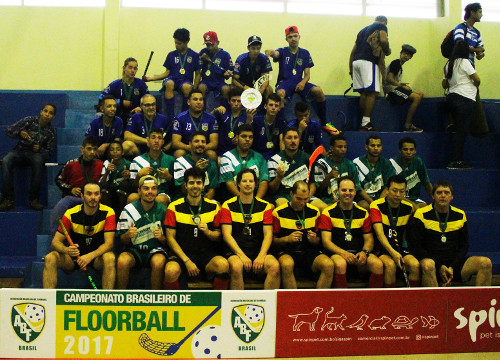 – This championship was better than we expected, by the number of registered athletes and the increase on the teams' technical level, which caused the championship to be the most skilled and tough until now, said Adriano Serafim, Sports Director of the Brazilian Floorball Association (ABF).
Emílio Bugs, ABF´s Secreatary General pointed out the fact that this tournament had less teams (8) than in 2016 (10), but this time with more states represented: São Paulo, Rio de Janeiro, Paraná and Minas Gerais.
– ABF has been strongly focusing in increasing Floorball´s awareness throughout Brazil, including new states. Decentralization is an important step towards the dissemination of Floorball in Brazil, especially in a country as big as Brazil, said ABF´s chairman, Rafael Pasqua.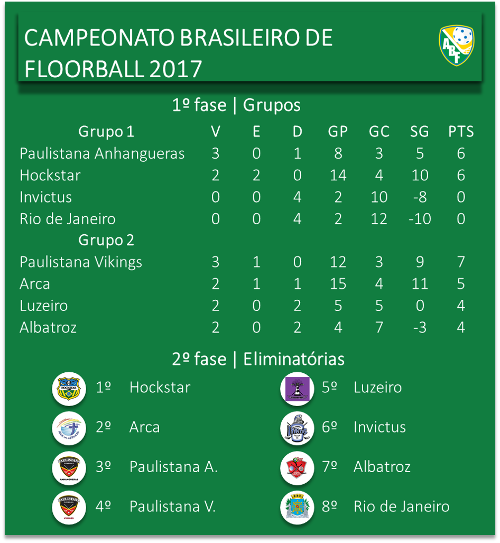 More photos on ABF Facebook Page.