Since the Floorball Association of Sierra Leone became a member of the IFF in December 2008 there have been different Floorball projects organised in Freetown.
Floorball is still a new sport in Sierra Leone but since the foundation of the association Floorball projects have been organised for different target groups and Floorball has become very popular amongst children of different ages.
There have been Floorball coaches introducing the sport in kindergartens and various schools, both in junior and high schools, and the sport has also been played by disabled persons in Freetown.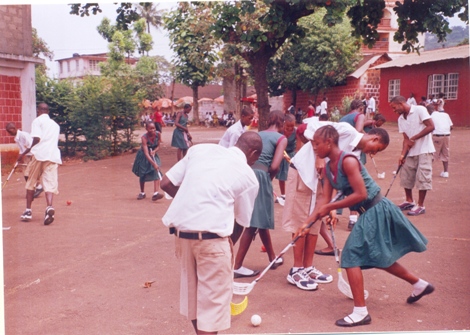 Pupils of Government model school in training with coach Samuel Morris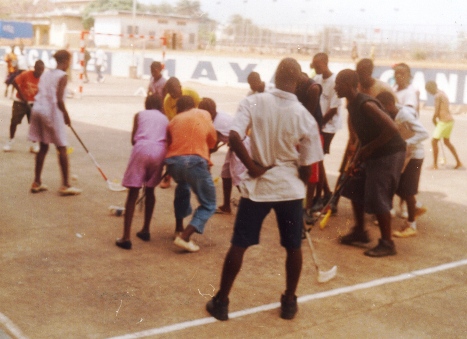 The next goal is to have Floorball included in a Sport Festival in October 2009 and also to organise a tournament between different schools for both Junior and High Schools in the Western Area of the Capital Freetown.
The IFF´s aim is to support these projects by sending Floorball equipment to Sierra Leone.
Read Articles from Concord Times Communications, Freetown: Sierra Leonean Association Recognized &
Floorball gains international recognition
Source & Pictures:
Alie Dantegeh Bangura, President of the Floorball Association of Sierra Leone and
Joseph O´reilly Campbell, General Secretary of the Floorball Association of Sierra Leone