The top transfers of this week are Tiltu Siltanen from Finland and Jakub Lyskawa from Poland. 
Tiltu Siltanen is transferring to Malmö Floorball Club in Sweden and next season we will see her in the Swedish Super League. This is not the first time for Siltanen to be playing abroad. In 2012 she joined the Swiss Piranha Chur and that one season in Switzerland brought her both the Swiss championship and Swiss Cup gold. Siltanen has represented Finland twice in the Women's World Floorball Championships and she has one silver medal from Bratislava and one bronze from Neuchatel.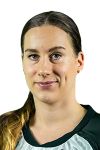 Tiltu Siltanen (FIN) Goalkeeper – Transferring to Malmö Floorball Club (SWE) from SB-Pro Nurmijärvi (FIN)
International success:
Women's WUFC: 2016, 2014
Women's WFCQ: 2017
Women's WFC: 2019, 2017
Women's International Tournament: 2020, 2019, 2018
Women's EuroFloorball Cup Qualifications: 2010
Women's Champions Cup: 2020, 2019, 2014, 2013, 2012
Finland-Sweden Challenge: 2017, 2016
Euro Floorball Tour: 2019, 2018, 2017
Jakub Lyskawa is transferring to Danish Benlose FC from UKS Fenomen Babimost. The 23-year-old national team forward has lots of international experience. Lyskawa has played twice in the Men's World Floorball Championships and he has also represented Poland in the 2017 World Games. This year Lyskawa played in the World Floorball Championships Qualifications in Frederikshavn, Denmark, when Poland took the spot in the Men's WFC in Helsinki.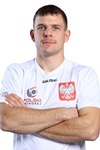 Jakub Lyskawa (POL) Forward – Transferring to Benlose Floorball Club (DEN) from UKS Fenomen Babimost (POL)
International success:
The World Games: 2017
Polish Open: 2016
Polish Cup: 2015
Men's WFCQ: 2020, 2018
Men's WFC: 2018, 2016
Men's International Tournament: 2018
Other transfers: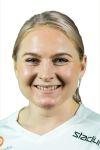 Silja Eskelinen (FIN) Defender – Transferring to Malmö Floorball Club (SWE) from SB-Pro Nurmijärvi (FIN)
International success:
Women's WFCQ: 2017
Women's WFC: 2017, 2015
Women's U19 WFC: 2012, 2010
Women's International Tournament: 2018
Women's Champions Cup: 2020, 2019, 2016, 2014, 2013
Finland-Sweden Challenge: 2014, 2012, 2011
Euro Floorball Tour: 2018, 2017, 2016, 2015, 2014, 2011, 2010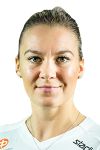 Inka Lampinen (FIN) Defender – Transferring to Malmö Floorball Club (SWE) from PSS Porvoo (FIN)
International success:
Women's WUFC: 2016, 2014, 2012
Women's WFC: 2019
Women's U19 WFC: 2008
Women's International Tournament: 2020, 2019
Women's EuroFloorball Cup Qualifications: 2010
Polish Cup: 2008
Finland-Sweden Challenge: 2016, 2014, 2007
Euro Floorball Tour: 2019, 2018, 2014, 2008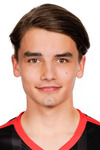 Leo Häfner (GER) Forward – Transferring to SV Wiler-Ersigen (SUI) from SC DHPK Leipzig e.V. (GER)
International success:
Polish Cup: 2019
Men's U19 WFCQ: 2019
Men's U19 WFC B Division: 2019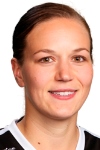 Emma Itänen (FIN) Defender – Transferring to SB-Pro Nurmijärvi (FIN) from UHV Skorpion Emmental (SUI)
International success:
Women's U19 WFC: 2006
Women's U19 International Tournament: 2006
Polish Cup: 2006
Finland-Sweden Challenge: 2006, 2005
Champions Cup: 2019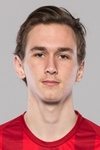 Eliska Trojankova (CZE) Forward – Transferring to Zug United (SUI) from Start98 Praha-Kunratice (CZE)
International success:
Women's U19 International Tournament: 2019
Polish Cup: 2020
Euro Floorball Tour: 2019, 2018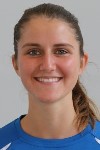 Camilla Olshov (ITA) Forward – Transferring to Viking Roma FBC (ITA) from IBK Lund (SWE)
International success:
Women's WFCQ: 2019, 2017
Women's U19 WFCQ: 2020, 2018
Women's International Tournament: 2018, 2017, 2016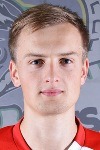 Andris Blumbahs (LAT) Defender – Transferring to Floorball club Talsi (LAT) from Red Devils Wernigerode (GER)
International success:
Men's WFCQ: 2018
Men's International Tournament: 2016
International Tournaments: 2016, 2011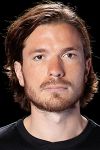 Jacob Glas (SWE) Defender – Transferring to UHC Kloten-Dietlikon Jets (SUI) from Storvreta IBK Uppsala (SWE)
International success:
Men's Champions Cup: 2020