The Men's World Floorball Championships 2020 European Qualifications will begin next week. The EUR2 qualifications will be played in Poprad, Slovakia from 30th of January to 2nd of February. 
In Europe, there will be six qualification groups with three event locations – Frederikshavn (Denmark), Poprad (Slovakia) and Liepaja (Latvia). Group C and D will play in Poprad: Switzerland, Russia, Belgium and Cote d'Ivoire in Group C and Norway, Slovakia, Hungary and Italy in Group D. Three teams from each European qualification will make it to the WFC 2020 final round, played in Helsinki, Finland, 4th-12th of December. Scroll down for more information about the playing system or visit the IFF EUR2 website.
Group C
Switzerland's team has a good mix of young and quite experienced players. Switzerland is known for trying to play offensive against any opponent. Their goal is to win the Men's WFC Qualifications 2020 in Poprad.
Players to watch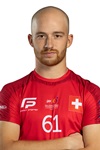 Jan Zaugg
Excellent stick handling, great scoring qualities and great accession. He is playing his first season in the Swedish Super League with Mullsjö AIS.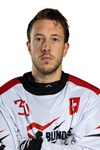 Pascal Meier
Goalkeeper with good reflexes and strong positioning game. Was elected as the MVP of WFC 2018.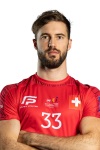 Luca Graf
Captain with great play-making skills and good shot from the distance. He is playing in Grasshopper Club Zürich in the Swiss NLA.
Updated team with great ambitions, talented players and young coach ready to fight for the ticket to final round in Helsinki.
Players to watch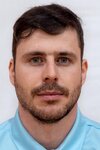 Pavel Semenov
Good play-maker. His main qualities are extraordinary technical skills.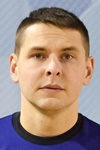 Vladimir Garevskikh
Quick, fast, flexible and a very experienced player who has a great game vision and understands the game tactically well.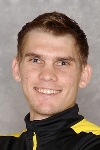 Aleksandr Avtushenko
Ball handler, finisher, play-maker and team player all in one package. Amazing skills.
The new Belgian floorball team has come together in preparing for this qualification tournament since 2018. A young, committed and spirited team ready to face the teams of the EUR 2 group. It goes without saying that the whole team is driven to make the most of this unforgettable experience!
Players to watch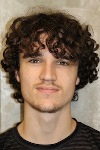 Thibault Franceus
Cool-headed young goalkeeper who has been progressing for two years, capable of great speed and decisive saves.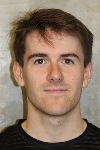 Arpad Berteloot
Respected by the entire team, on and off the field who knows how to lead the team with diplomacy and tact. Able to turn difficult situations around and take responsibility in key moments.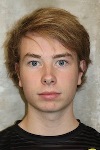 Daan De Leersnyder
One of team's young talents. This will be Daan's first experience with the men's national team (having been a member of the U19 national team), but he will be able to shine thanks to his calm and technical qualities.
Cote d'Ivoire won the gold medal in the unified category 2 at the Special Olympics World Winter Game in Austria 2017. In the first ever Africa Floorball Cup in 2017 played in Abidjan, Cote d'Ivoire won bronze and they were the first African team to break through to the world.
Players to watch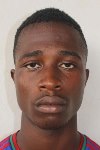 Josias Abah
He is the best scorer from the national championship. Plays in the Saint Bernard FC.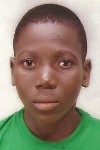 Henry Oga
One of the best players from the national championship. Youngest player of the team.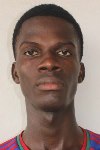 Guy-Landry Da-Piedad
One of the best players from the national championship. Gathered two points from the 2018 Africa Floorball Cup.
Group D
Team Norway is striving for improvement as a team and as individuals. Their main goal is to qualify for the WFC, but also grow as a team and be the best they can.
Players to watch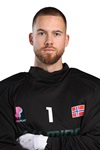 Markus Jelsnes
An offensive goalie with international experience. He has played in three Men's WFCs.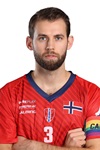 Daniel Gidske
A two-way player with several years of experience from the Swedish Super League. He has played in the Men's WFCs since 2010.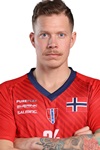 Patrick Hjemgård
He is an attacking viking. Represented Norway in the Men's WFC in Prague.
Slovak national team with the new head coach and a lot of young players wants to get to the WFC in Helsinki. They hope, that as a home team in Poprad, they will satisfy spectators with fast and successful games.
Players to watch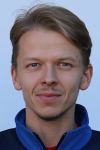 Lukáš Řezanina
The most experienced player of the team. He is playing in the Czech champion 1. SC Vitkovice.
Michal Dudovič
Great technical skills, shots and passes. He is playing in the Swiss champion SV Wiler-Ersigen.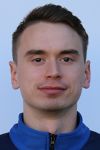 Michal Pažák
As a new captain of the team, it will be very interesting to see, how this young player will deal with this important role during the games.
The team base is experienced internationally, but they have not played much together with this lineup. They want to surprise everyone. If the experience and the heart are connected during the qualification tournament, nothing is impossible!
Players to watch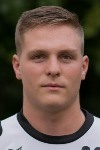 Dávid Czank
Strong, energetic, goal-threatening, what else is needed for a good striker? Just pay attention to his carrying capacity, his determination and his commitment!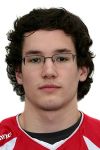 Domokos Rácz
Most experienced on the team internationally, with many years of experience in the Finnish league. He is the leader of the team, capable of outstanding performance in every situation and influencing the outcome of the match!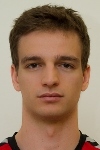 Zoltán Rési
The most outstanding talent in recent years, whose play has matured. He has an incredible ability to do tricks, to hold the ball and score the greatest goals!
This team counts on young players at their first international experience and some more experienced players who trained together very hard in order to reach a better level of play. The aim of the team is to win at least one match during the tournament.
Players to watch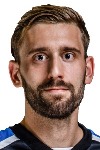 Matthieu Unternahrer
Very strong and experienced goalkeeper playing in the Swiss NLA.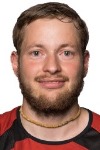 Dominik Hardegger
Strong and experienced defender with an excellent tactical view.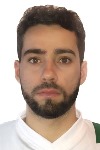 Alan Tieppo
Quick and very intense forward always searching for goals.
*The information here is provided by the teams and modified by the IFF. 
PLAYING SYSTEM
For the first time, a new playing system will be introduced in the qualifications.  In Europe, there will be four days of play (reduced from five) and 3 teams will qualify from each qualification event. In each event, there are 2 groups of four teams, and the teams will play once against the others in their group. On the final day will be a play-off round of cross-over matches, as follows:
Final – 1st Group E v 1st Group F (both teams qualify)
3rd place – 2nd v 2nd (winner qualifies)
5th place – 3rd v 3rd
7th place – 4th v 4th