The top transfers of this week both come from Czech Republic. They are Ondrej Vitovec and Daniel Muck. 
Ondrej Vitovec, 24, is transferring back to Czech Republic after his one season in Finland. In Finland Vitovec played in league team EraViikingit. Vitovec also represented Czech Republic for the first time in the Men's World Floorball Championships qualifications this year, when he participated in the WFCQ event in Liepaja, Latvia. Previously Vitovec has also played in the Men's national team as well as in the Men's U19 national team.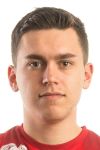 Ondrej Vitovec* (CZE) Defender – Transferring to Tatran Stresovice (CZE) from EraViikingit (FIN)
International success:
Polish Open: 2019
Men's WUFC: 2018
Men's WFCQ: 2020
Men's U19 WFC: 2015
Men's U19 International Tournament: 2014
Men's International Tournament: 2018, 2017
Men's Champions Cup: 2015
Euro Floorball Tour: 2019, 2018, 2013
Daniel Muck is returning back to Czech Republic after his three years in Switzerland. In Switzerland he played in Zug United, first in the U21 team and after that in the Men's NLA team. Now Muck is transferring to FBC Liberec and he will be seen in the Czech Super League next season. He has international experience for example from the Men's U19 World Floorball Championships in 2017 and from Champions Cup in 2016.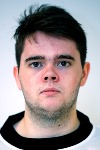 Daniel Muck* (CZE) Goalkeeper – Transferring to FBC Liberec (CZE) from Zug United (SUI)
International success:
Polish Open: 2016
Polish Cup: 2017
Men's U19 WFC: 2017
Men's U19 International Tournament: 2016
Euro Floorball Tour: 2016, 2015
Champions Cup: 2016
Other transfers: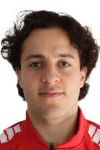 Jonas Nordheim* (DEN) Forward – Transferring to Hvidovre Attack Floorball Club (DEN) from FC Helsingborg (SWE)
International success:
Polish Cup: 2019
Men's WFCQ: 2020
Men's U19 WFC: 2019
Men's U19 International Tournament: 2018
Men's International Tournament: 2019
6 Nations Floorball Challenge: 2018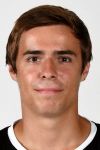 Jan Rehor* (CZE) Defender – Transferring to Florbal MB (CZE) from UHC Thun (SUI)
International success:
Polish Open: 2016
Polish Cup: 2013
Men's WUFC: 2018, 2016, 2014
Men's U19 WFC: 2013
Men's U19 International Tournament: 2012
Men's International Tournament: 2017
Men's Champions Cup: 2015
Euro Floorball Tour: 2016, 2012, 2011
Champions Cup: 2019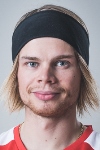 Jyrki Holopainen* (FIN) Defender – Transferring to Floorball Köniz (SUI) from SPV (FIN)
International success:
Men's Champions Cup: 2015, 2013, 2012
Founders Cup: 2004
Finland-Sweden Challenge: 2015
Euro Floorball Tour: 2019, 2015
Champions Cup: 2017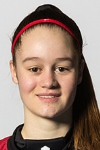 Jana Schenk*(SUI) Goalkeeper – Transferring to Red Lions Frauenfeld (SUI) from IBK Lund (SWE)
International success:
Women's U19 International Tournament: 2015
Polish Cup: 2018
Euro Floorball Tour: 2016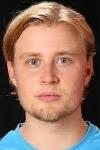 William Larsson* (SWE) Forward – Transferring to Solfjäderstaden IBK (SWE) from Greåker IBK (NOR)
International success:
EuroFloorball Cup: 2019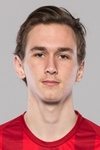 Jan Danis* (CZE) Forward – Transferring to AD Astra Sarnen (SUI) from FBC Ostrava (CZE)
International success:
Men's International Tournament: 2017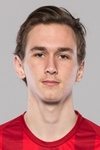 Sebastian Rod* (CZE) Forward – Transferring to Tatran Stresovice (CZE) from SPV (FIN)
International success:
Euro Floorball Tour: 2019
* = not completed