The WFC 2016 Highlights video has been published and will be shown on TV around the world.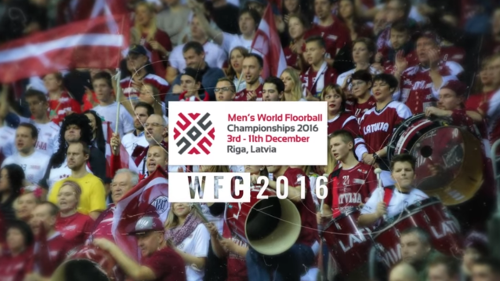 The IFF together with Broadreach Media has put together a highlights video about the Men's World Floorball Championships 2016 in Riga, Latvia. The idea of the video is to promote the sport and to gain visibility:
– The video is a round-up of the Men's WFC in Latvia. It's a great way to remember the wonderful event we had and also another way to promote our most popular event of the year and of course floorball, says the IFF Secretary General John Liljelund.
The WFC 2016 Highlights video will be shown around the world on the following TV channels: Fox Sports (Europe), Setanta Sports (Ireland), Dubai Sports Channel (Middle East), Fox Sports (Africa) and Eurosport Asia Pacific (Asia). The video can also be watched on the IFF Youtube Channel.
The broadcasting times for Fox Sports Europe and Africa are already set. You can watch the WFC 2016 Highlights video on TV according to the following schedule:
Fox Sports Europe (CET):
20.2 17:00 & 23:00
21.2 6:00 & 12:30
23.2 13:00
Fox Sports Africa (GMT):
16.2 5:45
18.2 8:00
21.2 7:30
24.2 14:15
Watch the WFC 2016 Highlights video below: