The International Transfer window closes today but the big moves keep on coming, with Corin Ruttimann and Mika Kohonen at the very TOP of this week's top floorball transfers. 
The Swiss NLA has just returned to play but Corin Ruttimann is moving to Visby, to continue the pandemic season with Endre IF where she played from 2013 until 2016. The fifth best player in the world (according to "Innebandymagazinet") has played a succesful season with Piranha Chur where she scored 19 goals in 8 games. According to swissunihockey.ch, Ruttimann will return to Switzerland after 2020/21 season to continue playing for Piranha Chur. The 28-year-old Swiss player holds the all time WFC scoring record with 48 goals scored in 36 matches. The only player who played same amount of WFC games is Swedish legend, Anna Wijk.
Corin Ruttimann
 Forward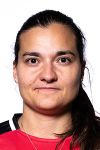 Piranha Chur
Endre IF

International success:
Women's WFC: 2009, 2011, 2013, 2015, 2017, 2019
Women's WFCQ: 2017
U19 Women's WFC: 2008, 2010
Champions Cup: 2016, 2019
Euro Floorball Cup: 2010
EuroFloorball Tour: 2008, 2009, 2010, 2011, 2013, 2014, 2015, 2016, 2017, 2018, 2019
International Tournaments: 2007, 2008, 2009, 2011, 2013, 2014, 2018, 2019
---
Finnish National team legend who's career was interrupted by a knee injury is now completing his move to Swedish Champion, Storvreta IBK. In Uppsala, the Finnish legend will continue as an Assistant Coach. At the beginning of 2020 Mika Kohonen has announced taking a new role in SSL as he become Storvreta's assistant coach. Earlier, he played in Finnish Happee. Kohonen played ten seasons in Storvreta during 2005-2015. He has also played in the Swedish Balrog IK and FC Helsingborg. In Finland, Kohonen has played in Happee and SPV. He has represented Finland in 11 Men's World Floorball Championships. He has won three World Floorball Championships, three Swedish championships and he has been elected as the World's Best Floorball player five times.
Mika Kohonen
 Forward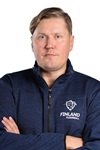 Happee
Storvreta IBK

International success:
Men's WFC: 1998, 2000, 2002, 2004, 2006, 2008, 2010, 2012, 2014, 2016, 2018
The World Games: 1997, 2017
Champions Cup: 2011, 2012, 2015
Men's WFCQ: 2014
Finland vs Sweden challenge: 1999, 2000, 2001, 2002, 2003, 2004, 2005, 2007, 2009, 2010, 2012, 2016, 2017
Euro Floorball Tour: 2006, 2007, 2008, 2009, 2010, 2011, 2012, 2014, 2015, 2016, 2017, 2018
Founders Cup: 2001, 2003, 2005
Euro Floorball Cup: 2010/ EFCQ: 2010
International Tournament: 1997, 1998, 1999, 2000, 2001, 2002, 2003, 2004, 2005, 2006, 2007, 2008, 2010, 2017