Mikulas Krbec to Växjö Innebandyklubb, Josef Juha to Pixbo Wallenstam IBK, both transferring from AC Sparta Praha. Krbec to debut in Swedish League and Juha for the second time to appear in jeresey of Pixbo Wallenstam IBK. 
21-year-old Mikulas Krbec moves to Växjö in Sweden where he will temporary play in jersey of Växjö Innebandyklubb, Swedish 1st Division. Krbec has only recently switched between domestic clubs from Florbal Chodov to AC Sparta Praha, in 2020/2021 season Sparta Praha played 5 games in which they won 2 and lost 3, Krbec scored 2+5. He played at the WFC 2017 for Czech U19 team (4+5), to make his debut in the first team a year later at the WFC 2018 in Prague (0+1).
Miklulas Krbec
 Forward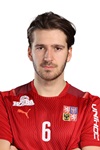 AC Sparta Praha
Växjö Innebandyklubb

International success:
Men's WFC: 2018
Men's WFCQ: 2020
Men's U19 WFC: 2017
Euro Floorball Tour: 2015, 2017, 2018, 2019
International Tournaments: 2016, 2017, 2020
---
Josef "Pepa" Juha is transferring to Göteborg, to play for the local team Pixbo Wallenstam IBK. Juha will join another National Team player Marek Benes who moved to Wallenstam in 2019. The team Captain and the top scorer (7+2) of Czech Team at the U19 WFC 2019 in Halifax has been regularly appointed to the youth teams of the Czech Republic national team. He also won bronze medal with U19 team at the WFC in Växjö in 2017. It will be a second apperance for Josef Juha in Göteborg, as he spent 2017/2018 season in the Wallenstam team.
Josef Juha
 Forward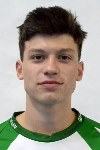 AC Sparta Praha
Pixbo Wallenstam IBK

International success:
Men's U19 WFC: 2017, 2019
Euro Floorball Tour: 2015, 2016, 2017, 2018
International Tournaments: 2017, 2018
---
Vertti Wigren
 Defender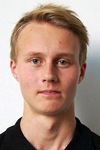 Floorball Thurgau 
Ilves Salibandy

International success:
Men's U19 WFC: 2013
Champions Cup: 2013, 2016
Sweden v Finland Challenge: 2013
Euro Floorball Tour: 2011, 2012
International Tournaments: 2012, 2013
---
Patrik Sebek
Forward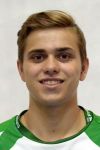 FbS Bohemians
EräViikingit ry

International success:
Men's U19 WFC: 2019
Men's WFCQ: 2020
Euro Floorball Tour: 2017, 2018
International Tournaments: 2018, 2019
---
Jakub Kolstrunk
Forward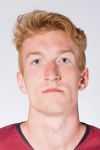 AC Sparta Praha
Gamla Stan Ibk

International success:
Men's U19 WFC: 2019
Men's WFCQ: 2020
Men's WUFC: 2018
---
Lukas Puncochar
Defender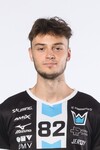 Bulldogs Brno
Westend Indians

International success:
Euro Floorball Tour: 2018, 2019
International Tournament: 2019, 2020
---
Matej Cermak
Forward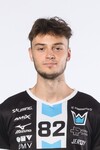 AC Sparta Praha
Gamla Stan Ibk

International success:
Euro Floorball Tour: 2019
---
Adam Smid
Forward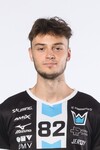 Sokol Paradubice
Vaxjo Vipers

International success:
International Tournament: 2018
---
Adam Hemerka
Forward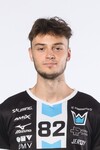 FBS Hattrick Brno
EräViikingit ry

International success:
Euro Floorball Tour: 2019
---
Michal Vojtisek
Defender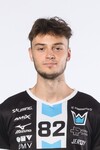 FbS Bohemians
EräViikingit ry

International success:
Euro Floorball Tour: 2019
International Tournament: 2020