A journey to the TOP leagues in the world continues for Czech Players. Tatran Střešovice and Mladá Boleslav made a deal for the future for Matej Havlas (Střešovice) to EräViikingit, Jakub Gruber, Jakub Bina and Filip Zakonov from Florbal MB to IBK Dalen.
The new generation of Czech Floorball and the World Champion from Halifax, Matej Havlas, moves to Helsinki where he will temporary represent EräViikingit, current 10th team in F-Liiga. In Livesport Superliga (CZ), Matej scored 7+5 and his Tatran Střešovice is on the second place with 6 points behind the current leader 1. SC TEMPISH Vítkovice (Tatran played one game less). In Halifax, when the Czech Republic took gold, the 18 year-old scored 4+1.
---
Matej Havlas
 Forward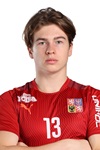 Tatran Střešovice
EräViikingit ry

International success:
Men's U19 WFC: 2019
Euro Floorball Tour: 2018, 2019
International Tournaments: 2019, 2020
---
Jakub Gruber, Jakub Bina and Filip Zakonov will move from Florbal MB to Swedish Super League team, IBK Dalen. The 26-year-old Gruber has played in two Champions Cup tournaments and twice on the World University Championships where he scored respectively in 2016 (2+0) and in 2018 (4+6). He has also been selected to play with Czech Republic at The World Games in Wrocław. Jakub Bina is Florbal Mlada Boleslav top scorer in the current 2019/2020 season with 5 goals scored in 3 games. Filip Zakonov was a part of Czech National Team at the 9th Men's U19 WFC in Växjö, Sweden where he scored 3.
---
Jakub Gruber
 Defender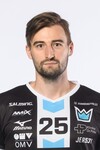 Florbal MB
IBK Dalen

International success:
Men's WUFC: 2016, 2018
Men's U19 WFC: 2013
Champions Cup: 2015, 2019
The World Games: 2017
Euro Floorball Tour: 2012, 2017
International Tournaments: 2013, 2016, 2017, 2018, 2020
---
Jakub Bina
Forward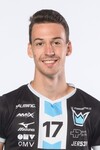 Florbal MB
IBK Dalen

International success:
Men's U19 WFC: 2017
Champions Cup: 2019
Euro Floorball Tour: 2015, 2016
International Tournament: 2016
---
Filip Zakonov
Defender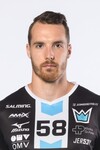 Florbal MB
IBK Dalen

International success:
Men's U19 WFC: 2017
Champions Cup: 2019
Euro Floorball Tour: 2016
International Tournament: 2016, 2017
Other transfers:
---
Vincent Manzardo
Defender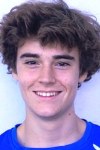 SSV Bozen
Malmo FC

International success:
Men's U19 WFCQ: 2019
Alps Adria Cup: 2019
---
Martin Cermak
Defender
FBC Liberec
FBC Lerum Utveckling

International success:
Euro Floorball Tour: 2019
International Tournaments: 2019, 2020
---
Ondrej Papousek
Forward
Tatran Střešovice
Lindas Rasta IBK

International success:
Euro Floorball Tour: 2019
International Tournaments: 2019, 2020
---
Visa Vilpponen
Forward
Amoranto Quezon City FC
Bandidos

International success:
Asia Oceania Cup: 2019
---
Mikko Laine
Defender
FC Uragan
SC Latty

International success:
EuroFloorball Cup: 2014
---
Jan Zoufaly
Forward
Florbal MB
IBF Dalen
---
Marek Korych
Forward
Florbal MB
IBF Dalen