The top transfers of this week are Karen Farnes from Norway and Martin Prazan from Czech Republic. 
Karen Farnes is transferring back to Sweden and Endre IF, after her one year in Switzerland. Farnes won the Swiss Supercup with Piranha Chur but she had to miss the rest of the season and the Women's World Floorball Championships in December, due to knee injury. Before transferring to Switzerland last season, Farnes had played six seasons in Endre. She has also played in IKSU during 2011-2013.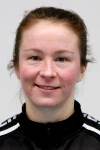 Karen Farnes* (NOR) Forward – Transferring to Endre IF (SWE) from Piranha Chur (SUI)
International success:
Women's WFCQ: 2019, 2017, 2015
Women's WFC: 2017, 2015, 2013, 2011, 2009
Women's U19 WFC: 2006
Women's International Tournament: 2018, 2015, 2013, 2011, 2009
Women's EFC: 2008
Women's Champions Cup: 2012
6 Nations Floorball Challenge: 2017
Martin Prazan is transferring to the Swiss UHC Uster. Prazan played in his first Men's WFC in 2018 in Prague and represented Czechia in the Men's World Floorball Championships qualifications in Liepaja, Latvia earlier this year. Prazan has also played in the 2013 Men's U19 WFC in Hamburg, Germany.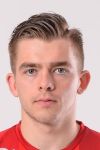 Martin Prazan (CZE) Defender – Transferring to UHC Uster (SUI) from Floorball Chodov (CZE)
International success:
Polish Open: 2019
Polish Cup: 2013
Men's WUFC: 2016
Men's WFCQ: 2020
Men's WFC: 2018
Men's U19 WFC: 2013
Men's U19 International Tournament: 2012
Men's International Tournament: EFT: 2019, 2018, 2017, 2014, 2012
Champions Cup: 2017, 2016
Other transfers: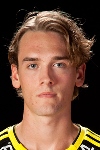 Simon Jirebeck (SWE) Forward – Transferring to Floorball Koniz (SUI) from IBF Orebro (SWE)
International success:
Men's WUFC: 2016
Men's U19 WFC: 2011
Men's International Tournament: 2014, 2013
Finland-Sweden Challenge: 2014, 2011
Euro Floorball Tour: 2013, 2010
* = not completed