16 teams are playing in the Women's World Floorball Championships in Neuchâtel, Switzerland on the 7th-15th of December. Teams are divided into four groups and Sweden, Czech Republic, Latvia and Slovakia are playing in the Group B. 
In addition to team and player descriptions the team contact persons have been asked to share their views about how women's floorball has developed in their country since the last WFC in 2017.
A mix of experienced players and non-experienced players. They complement each other and are very good as a team. The aim is of course to win the championship.
Women's floorball development in Sweden
The women's floorball has developed in the way of playing but also on an individual level. The physical abilities have also developed which makes the game faster and more physical.
Players to watch: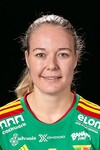 Amanda Johansson-Delgado
She is very good to create space and time for herself and for the teammates. She is also a very efficient finisher.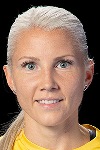 Anna Wijk
The captain of the team. She is a game genius and also a great goal scorer.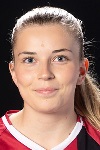 Moa Gustafsson
A young player who is very talented in one against one situation, both with and without ball. Moa is a very sharp forward.
Team Czech Republic is a hard working team that is hungry for a medal.
Women's floorball development in Czech Republic
There is positive development in the increasing number of talented players with great potential in the future. In the women's and women's U19 category Czech Republic is gaining good results at the international level. Czech players also continue to play a big role in foreign leagues, from which they can benefit in the national team.
Players to watch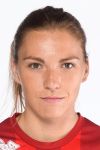 Eliška Krupnová
One of the best players in the world at the moment and the team captain. Plays for Pixbo Wallenstam in the Swedish top league.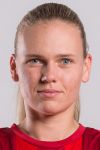 Denisa Ratajová
Hard working and powerful forward. This WFC will be her third. She also plays for Pixbo Wallenstam in Sweden.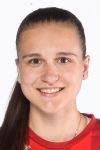 Vendula Beránkova
Regardless of her young age, the 19-year-old defender will already play in her second Women's WFC. She has also played in the U19 WFC in 2018.
Aggressive and positively charged team. Their goal is to show the best performance they are capable of and challenge floorball power nations for the place in the semi-finals.
Women's floorball development in Latvia
Latvian women's floorball is changing into a positive direction. New generation of young and talented players are slowly but surely taking over the leading roles in the national team. Latvia won the Women's U19 WFC B-Division and they will play in the top groups in the Women's U19 WFC 2020. This is a good sign for the future as well.
(The Women's U19 WFC 2020 is played without separate A- and B-Divisions.)
Players to watch: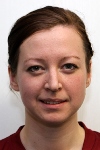 Lauma Visnevska
World class goalkeeper with experience from Swedish, Czech and Swiss top-flight clubs. She is also the IFF GoGirls! Ambassador.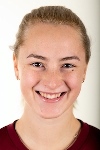 Simona Grapena
High scoring forward with excellent shot and goal scorer's instinct. This WFC will be her first Women's WFC.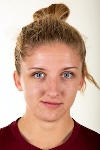 Eliza Elizabete Berzina
Captain, physically strong and tenacious player. She has played in the Latvian U19 team as well and the upcoming WFC is already her fourth women's WFC.
The aim of team Slovakia is to play in the semi-finals.
Women's floorball development in Slovakia
After a successful WFC in 2017, floorball became even more popular and attractive in Slovakia. Major sponsor joined the Slovak women's league and under name Hyundai Extraliga, it is developing even more and faster, thanks to many marketing activities. For example, matches are being streamed online on a major national platform and the clubs are part of the national campaign "No to cancer".
Players to watch: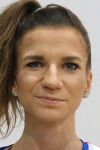 Katarína Klapitová
Captain of the team, always motivated on and off the field. Real hard-worker currently playing in National League A in Switzerland.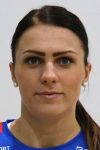 Michaela Šponiarová
One of the most experienced players of the team, key player with great skills both in offence and defence. Always fighting for every ball.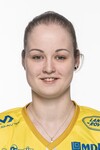 Paulína Hudáková
Forward with excellent technique and great shot. Record holder with the most points scored in a single Women's Floorball Championship from WFC 2017.
*The information here is provided by the teams and modified by the IFF. 
Visit the event website for more information: https://neuchatel2019.ch/