The top transfers of this week are Adam Kohut and Ondrej Kusenda from Slovakia. 
Adam Kohut is transferring to the Sokol Brno I in Czech Republic from the Slovakian FK Florko Kosice. Kohut is the goalkeeper of the Slovak U19 team and he has played twice in the Men's U19 World Floorball Championships. The 19-year-old goalkeeper has also experience from Polish Cup where he played in 2017.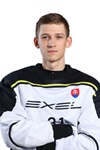 Adam Kohut* (SVK) Goalkeeper – Transferring to Sokol Brno I (CZE) from FK Florko Kosice (SVK)
International success:
Polish Cup: 2017
Men's U19 WFC: 2019, 2017
Men's U19 International Tournament: 2016
The 20-year-old forward Ondrej Kusenda is transferring to AC Sparta Praha in Czech Republic. In October, Kusenda played in the Euro Floorball Cup and in 2017 he played in the Euro Floorball Challenge. In this year's Euro Floorball Cup, Kusenda was the fifth best scorer with 7 points (7+0).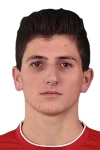 Ondrej Kusenda* (SVK) Forward – Transferring to AC Sparta Praha (CZE) from AS Trencin (SVK)
International success:
EFC: 2019
EFCh: 2017
Other transfers: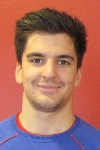 Alexander Milovanovic (SWE) Forward – Transferring to Västerås Innebandy (SWE) from Sandnes IBK (NOR)
International success:
Men's WFCQ: 2016, 2014, 2012, 2010
Men's International Tournament: 2015, 2011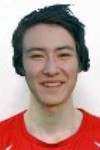 Filip Halvorsrod (NOR) Forward – Transferring to St. Croix innebandyklubb (NOR) from Nilsby IK (SWE)
International success:
Polish Cup: 2011
Men's U19 WFC: 2011
Men's EFCQ: 2012
International tournaments: 2011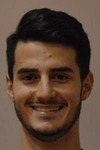 Daniele Giacomardo (ITA) Defender – Transferring to SC DHfk Leipzig Floorball (GER) from ASD Viking Roma (ITA)
International success:
Men's U19 WFCQ: 2019
Men's U19 International tournament: 2016
EFCh: 2019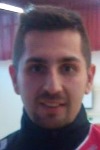 Gergely Szabo* (HUN) Goalkeeper – Transferring to Dunai Krokodilok SE (HUN) from FBC Slovan Rimavska Sobota (SVK)
International success:
Men's WFCQ: 2018
Men's International Tournament: 2017
Alps Adria Cup: 2017
* = not completed