The EuroFloorball Cup (EFC) 2019 is played 9th-13th of October in Malacky, Slovakia. The Men's EFC is played with six teams: Greaker, Komarom and AS Trencin in Group A and Phoenix, Tsunami and Leipzig in Group B. 
The EuroFloorball Cup is the championship tournament for the 5th and lower ranked European national club champions. The tournament is played with six teams for both men and women (12 teams in total). All EFC matches will be streamed live on the IFF YouTube channel.
Group A

Greaker IBK (NOR)
The team consists of a mix of young and old players. Greaker IBK has a mix of players in the team who complement each other well. They participate in the EFC 2019 with a goal to win the tournament.
Players to watch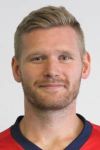 Arvid Wibring Lindqvist
A player with great capacity and has past experience from the Swedish top league SSL. This is first time for him to play in the EFC.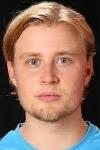 William Larsson
A great forward who has also played in the SSL. The EFC 2019 is his first international event.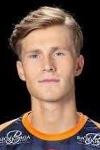 Joel Ingesson
A player with many skills who has previously played in the SSL. Tall forward who has international experience from the Men's U19 WFC in 2015.

SZPK Komarom (HUN)
It is a huge pleasure for Komarom to be part of a competition like this. Their goal is to get a ticket to the semi-finals. Their squad has a good mix of experienced players and young talents. They have a pure team spirit on and out of the field.
Players to watch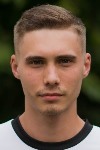 Peter Pfneiszli
One of the most experienced players of the team internationally. His key passes and his vision are unpredictable. A true leader and an all-around player.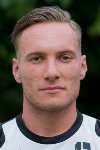 Richard Nemeth
Richard is a sharp shooter and always ready to score. His physical strength makes him dangerous on the field.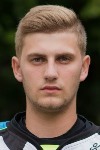 Zoltan Szuri
He plays a very important role in the team as a goalie. He gives stability to the team with his incredible saves in game-changing moments.

FBK AS Trencin (SVK)
As a Slovak champion strengthened with Czech goalkeeper legend Tomas Kafka and Swedish forward Johan von der Pahlen, AS Trencin would like to earn more experience and possibly be the surprise of the tournament.
Players to watch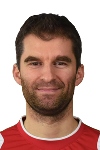 Juraj Matejka
Captain, player-coach, former national team captain and a big leader! Player with freestyle skills who can entertain the spectators.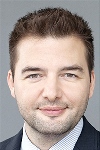 Tomas Kafka
The Czech goalkeeper legend! 11 titles in the Czech league speak for themselves and show how experienced he is.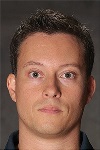 Johan von der Pahlen
The most experienced player in the team. Two-time IFF Champions Cup winner and owner of five Czech titles. Very smart and tactical player.
Group B

Phoenix Fireball SE (HUN)
During the last couple of years Phoenix Fireball SE has been really active regarding international floorball events. The team won the EuroFloorball Challenge two times (in 2016 and 2018) and reached the 5th place at EuroFloorball Cup in 2017. The players are still very motivated and the minimal goal is to play better than last time.
Players to watch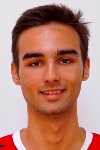 Tamas Tenyi
Only 16 years old, but he has already become one of the most important players of the team. He could have a very bright floorball career ahead.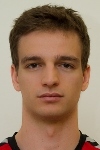 Zoltan Resi
Quick as a flash with really soft ball handling skills. Dribbling three players is usually not a problem for him. He has lots of international experience from different events.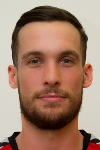 Adam Zsoldos
A defender and a real wall who is not easily passed by any opponents. His snapshots are like rockets.

Tsunami Zahorska Bystrica (SVK)
The team consists of young players but skilled ones with several seasons in the Men's Extraleague, which is the highest league in Slovakia.  The aim is to continue the good performance from two successful seasons with aspiration to advance to a higher level in the European competitions.
Players to watch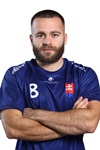 Martin Kubovic
National team player of Slovakia with lots of experience from international matches. He has represented Slovakia three times in the Men's WFCs.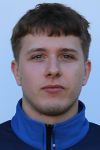 Simon Smajda
Young player who is part of the Slovak national team. He played in the U19 World Floorball Championships in Halifax, Canada this May.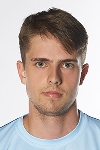 Maros Koval
National team forward and the team's top scorer last season in the men's Extraleague.

MFBC Leipzig (GER)
Good mixture of German and foreign floorball talents. With goals set high for this season, the team is not happy with anything else than winning the tournament.
Players to watch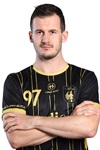 Erik Schuschwary
Team captain, German national team player and the best German scorer in Bundesliga in season 2018-2019.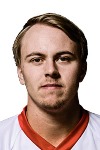 Ville Pousi
Finnish sniper with a wide variety of shots. Best scorer in the team during season 2018-2019.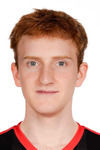 Moritz Neustadt
Rising star of the MFBC and German floorball. Joined the team this summer and has already achieved permanent spot in the line-up.
The information here is provided by the teams and modified by the IFF. 
More information about the Men's EFC 2019 can be found here