The top transfers of this week are Hafiz Zubir from Singapore, Kate MacBean from USA and Marie Sundin from New Zealand. 
Hafiz Zubir played in his third Men's World Floorball Championships last December in Prague. Now the 29-year-old forward is transferring to Finland and to Classic United. Zubir has also experience from the 2015 Men's SEA Games and from the 2017 Asia Oceania Cup.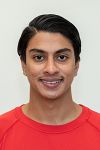 Hafiz Zubir (SGP) Forward – Transferring to Classic United (FIN) from Black Wondersticks (SGP)
International success:
Men's WFCQ: 2018, 2016, 2012, 2010
Men's WFC: 2018, 2016, 201o
Men's SEA Games: 2015
Men's Asian Pacific Championships: 2008
Asia Oceania Cup: 2017
The team USA goalkeeper, Kate MacBean transferred to Solfjäderstaden IBK in Sweden this season. At the moment, MacBean is preparing for her second Women's World Floorball Championships in Neuchâtel. She is also the IFF GoGirls! Ambassador.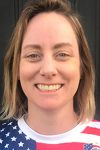 Kate MacBean (USA) Goalkeeper – Transferring to Solfjäderstaden IBK (SWE) from Fresno Floorball Club (USA)
International success:
Women's WFCQ: 2019, 2015
Women's WFC: 2017
The 18-year old defender Marie Sundin is transferring from Wellington Floorball Club to Swedish IBF Falun. Sundin represented New Zealand earlier this year in the Women's WFCQ in Bangkok and also in the U19 WFC in 2018.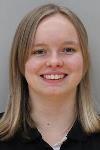 Marie Sundin (NZL) Defender – Transferring to IBF Falun (SWE) from Wellington Floorball Club (NZL)
International success:
Women's WFCQ: 2019, 2017
Women's U19 WFC B-Division: 2018
Other transfers: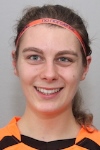 Kiki Spoelstra (NED) Forward – Transferring to LiU AIF IBK (SWE) from UFC Utrecht (NED)
International success:
Women's WFCQ: 2017, 2015
Women's WFC: 2015
Women's International tournament: 2016
Women's EFCQ: 2014
ECHh: 2019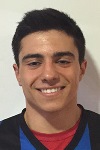 Carlos Abad Lavara (ESP) Forward – Transferring to Päijät-Hämeen Salibandyseura (FIN) from CUF Leganes (ESP)
International success:
Men's U19 WFCQ: 2017, 2015
Men's U19 International tournament: 2015, 2014
Men's International tournament: 2017
International de France: 2017
EFCh: 2017

Kristaps Priede (LAT) Forward – Transferring to Rubene (LAT) from DFI Innebandy (NOR)
International success:
Men's U19 WFC: 2005
Men's U19 International tournament: 2005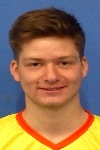 Alex Egenhofer* (BEL) Forward – Transferring to IBC Leoben (AUT) from FC Kraainem Tigers (BEL)
International success:
Men's U19 WFCQ: 2019
Men's U19 International tournament: 2018, 2017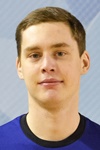 Sergei Grebenshchikov *(RUS) Forward – Transferring to Kanonyri Kladno (CZE) from Pomor (RUS)
International success:
Men's WFCQ: 2018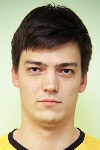 Kaspars Grundsteins (LAT) Defender – Transferring to Rubene (LAT) from Harstad IBK (NOR)
International success:
Men's WUFC: 2008
Men's International Tournament: 2008
Men's EFC: 2015, 2011
* = not completed