The top transfers of this week are Jenna Saario from Finland, Andrea Gämperli from Switzerland, Wojciech Malajka from Poland and Jakub Klobucnik from Slovakia. 
Finland's national team forward Jenna Saario is transferring from TPS to Sweden and KAIS Mora. During the regular season in the Finnish Women's league, Saario collected 29 points in 17 matches. She played in her first Women's WFC in 2017 and this year, the 21-year-old forward participated in the Women's WFCQ in Slovakia.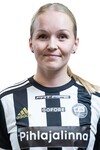 Jenna Saario* (FIN) Forward – Transferring to KAIS Mora (SWE) from TPS (FIN)
International success:
WUFC: 2018
WFCQ: 2019, 2017
WFC: 2017
U19 WFC: 2016
Champions Cup: 2017
International tournament: 2018
Finland-Sweden Challenge: 2017, 2016, 2015
Andrea Gämperli is transferring to Malmö Floorball Club in Sweden, after her successful season with Kloten-Dietlikon Jets. The team won their 8th Swiss Championship title and also the Swiss Cup. Gämperli is also a familiar face from the Swiss national team. The forward has played twice in the U19 WFC and this December, she is heading to her second Women's WFC.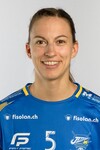 Andrea Gamperli (SUI) Forward – Transferring to Malmö Floorball Club (SWE) from Kloten-Dietlikon Jets (SUI)
International success:
WUFC: 2016
WFCQ: 2017
WFC: 2017
U19 WFC: 2014, 2012
Champions Cup: 2017
International tournaments: 2018, 2013, 2011
Wojciech Malajka is transferring back to Poland from FBC Ostrava. Malajka played in his first U19 WFC in 2015 and in the Men's WFC he played in 2016. He also participated in the 2017 World Games that were held in Wroclaw, Poland.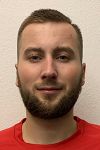 Wojciech Malajka* (POL) Forward – Transferring to UKS Fenomen Babimost (POL) from FBC Ostrava (CZE)
International success:
World Games: 2017
WFCQ: 2016
WFC: 2016
U19 WFC: 2017, 2015
International tournaments: 2017
Polish Cup: 2017
Polish Open: 2016
Jakub Klobucnik is transferring to 1. FBC Trencin in Slovakia from FBC Ostrava. Klobucnik is the goalkeeper in the Slovakian national team and he has represented Slovakia in 2018 Men's WFC and in the U19 WFCs in 2013 and 2011. He has also experience from several international tournaments and from 6 Nations Floorball Challenge in 2018.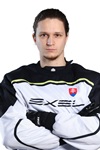 Jakub Klobucnik (SVK) Goalkeeper – Transferring to SK. 1. FBC Trencin (SVK) from FBC Ostrava (CZE)
International success:
WFC: 2018
U19 WFC: 2013, 2011
International tournaments: 2017, 2013, 2011, 2010
EFC: 2013, 2012
6 Nations Floorball Challenge: 2018
Other transfers: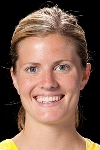 Linn Lundstrom (SWE) Defender – Transferring to Umeå Västra (SWE) from Kloten-Dietlikon Jets (SUI)
International success:
WUFC: 2010, 2008
WFC: 2015, 2013, 2011
U19 WFC: 2004
Champions Cup: 2012
International tournaments: 2011, 2004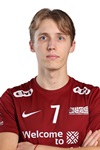 Janis Ragovskis (LAT) Forward – Transferring to LASB (FIN) from Talsi Floorball Club (LAT)
International success:
WFCQ: 2018
U19 WFC: 2019, 2017
International tournaments: 2018, 2017, 2016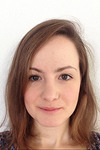 Nora Susztak (HUN) Forward – Transferring to Szőnyi Palánkdöngetők Köre – Komárom (HUN) from Zug United (SUI)
International success:
WFCQ: 2017, 2011
WFC: 2011
WFC B-division: 2009
U19 WFC B-division: 2010
International tournaments: 2009, 2008
EFCh: 2016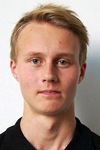 Vertti Wigren (FIN) Defender – Transferring to Floorball Thurgau (SUI) from Nokian KRP (FIN)
International success:
U19 WFC: 2013
Champions Cup: 2016, 2013
International tournaments: 2013, 2012
Finland-Sweden Challenge: 2013
EFT: 2012, 2011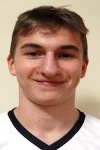 Leon Schweiger* (GER) Forward – Transferring to TV Eiche Horn Bremen (GER) from SV Wiler-Ersigen (SUI)
International success:
U19 WFCQ: 2019
U19 WFC B-Division: 2019
U19 International tournament: 2018
Polish Cup: 2019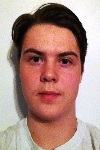 Joonas Föhr (FIN) Forward – Transferring to Floorball Thurgau (SUI) from Westend Indians (FIN)
International success:
Finland-Sweden Challenge: 2013
EFT: 2012
* = not completed