The Women's WFC Qualifications are played in Gdansk, Poland between the 30th of January and 3rd of February. A total of nine teams are playing for the remaining final round spots in the Women's WFC in Neuchâtel, Switzerland. 
The teams are divided into two groups, being EUR1 and EUR3. Each team will play once against each of the other teams in their group. Based on the results from these group matches, a total of 10 teams will qualify from the qualifications in Europe (EUR1, EUR2, EUR3, EUR4) according to the following:
The two best teams from each qualification group will qualify; and
The the two best 3rd placed teams will qualify.
The calculation of the best 3rd teams will follow this order: 1. Average number of points 2. Average goal difference 3. Average scored goals 4. Lottery drawing*
* Since the number of teams between the qualification groups differs, the group sizes will be equalised by removing the results from the matches against the lowest placed teams in the larger-sized group before comparing the average results.
Team presentations – EUR1
A strong team with an average age of 22,7 years. Sweden will play an intensive and attacking floorball and they hope that they can entertain the crowd.
Players to watch: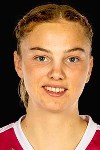 Ellen Rasmussen
A player that can do the unexpected.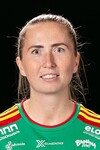 Emelie Wibron
Most valuable player in the World Championship 2017. Dangerous forward who has a great shot.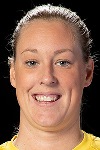 Isabell Krantz
One of the most skilled players in the team. Plays floorball with authority and power.
Team Norway is a team in progress and their aim is to continue developing both as a team and as individuals.
Players to watch: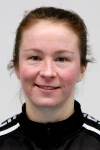 Karen Farnes
Has an international edge and is an effective two way player.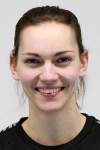 Thea Ekholt
Goalie with the experience needed for the qualification to the WFC.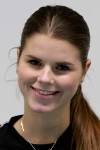 Julie Gidske
The team's sniper who has represented Norway in 2017 and 2015 WFCs.
Team Denmark is an organised, passing and positioning team. They relay on a strong defensive structure at all times, and adapt their offensive to the given opposition. The team is a young group, with a good balance between young talented players and strong experienced players. They are going to Gdansk with a lot of confidence, believing in themselves.
Players to watch: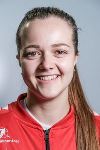 Cecilia Di Nardo 
The best Danish player. Cecilia is a key player at her team in the Swedish top league SSL. This experience, and the role as a captain of the team, makes her a valuable player for Denmark.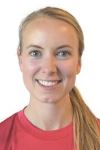 Anne-Sofie Thaarup
The defensive general and vice captain of the team. Tremendous dual game and leader of the Danish defence.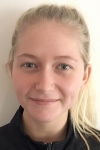 Caroline Christoffersen
A fast forward with great goal scoring skills as well as vision for assists, returning to the Danish team after missing the last WFC.
Since their opponents will be exactly the same as in the last qualifications, team France will aim to achieve a better performance in each of these matches. The majority of the players will experience their first qualifications and will bring back international experience to the French league.
Players to watch: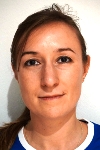 Caroline Ballet
Back soon in the French league, Caroline brings her Swedish experience to the team. A defender with interesting offensive assets.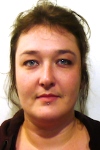 Lucie Thévenet
Runner-up in the French Championships, Lucie finishes every season with a save percentage close to 90%. After experiencing the last WFCQ, she undoubtly wants to achieve more this time.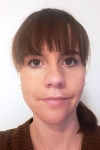 Marie Hu
Marie is back in French selection after a break. Being a defender in 1. Bundesliga, she will bring her international experience to the team.
Team presentations – EUR3
Team Czechia is developing their game towards WFC, but first they have to qualify for WFC and they honour this task. They think that it is a good exercise to play these kind of games. And it's especially cool that they will play against team Belgium which will play their first IFF event ever.
Players to watch: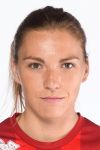 Eliska Krupnova
Team captain who has had an outstanding season in one of the top teams in Swedish SSL (Pixbo) so far.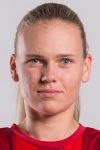 Denisa Ratajova
She plays in Pixbo since this season and has already left her mark.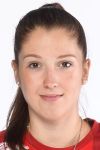 Nela Jirakova
An exciting defender who is only 19 years old. Good self-confidence although she is still very young.
Aim is to qualify to WFC and try to perform well against all teams in the group. A fast team and most players know each other for a long time which helps to create a great atmosphere in the team.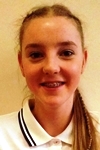 Zuzanna Krzystyniak
A young and talented player who was the best defender for Poland in the successful U19 WFC in 2018. Modern type of player and also best scoring defender in the team.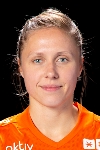 Małgorzata Kulczycka
To have a player from the best club in the world (IKSU) in the national team is a privilege. Experienced player and highly respected in all clubs she has played in. Looking forward to see her helping the team reaching WFC with solid defensive play.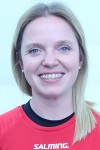 Agata Plechan
In very good form this season and one of the best players in the Danish league and the national team for the last five years. She is also a respected team captain. Always gives 100% on the field.
The main goal for team Estonia is to reach the 2019 World Championships final round in Switzerland while showing confident game and proving that their team has become stronger.
Players to watch: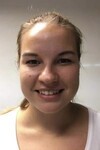 Diana Klavan
Probably the strongest player in the whole tournament. Playing her first season in the Finnish Salibandyliiga for KooVee. A powerforward who will score several important goals for Estonia.The youngest Klavan sibling in the famous Estonian sports family. She made her choice to invest in floorball a little over a year ago and is now making huge leaps forward.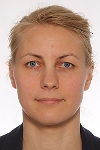 Jane Klavan
Another sibling of Klavan's. Jane has made a great comeback to the team participating now at her second WFCQ tournament after eight years. Capable of playing a physical game but she also has a good vision with the ball and makes good decisions between shooting and passing.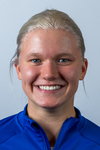 Saskia Ormak
Best junior player 2018 and best goalie of the 2017-18 season in Estonia! Youngest player in the team and gets important experience from the WFCQ.
The team has done a generation change to include younger players. The group is now united and ambitious: it will be interesting to see how far they can go. Team Italy will take one game at a time, one period at a time, one shift at a time giving everything they have.
Players to watch: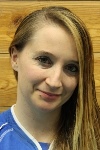 Sandra Reinstadler
The captain and leader of the group. She has lots of experience, charisma and great quality.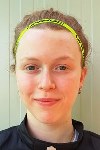 Sabina Sodaro
Young and solid goalkeeper making her first appearance in WFC Qualifications with the women's team.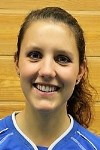 Linda Pedrazzoli
Full breed top scorer, she holds the all time scorer record for the Italian national team. Always dangerous.
In their first appearance at the World Championship Qualifications, the newly formed women's team aims to prove that Belgium can have a competitive edge against other nations. The young squad is still inexperienced in playing on the international stage, which the Belgian staff consider an opportunity to learn, with a team that can cause trouble to the big nations. The aim is to arrive at good scores, the key for the tournament being commitment, good attitude and defensive rigor.
Players to watch: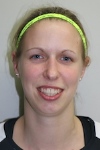 Chloë De Coninck
Chloë's above-average technical skills make her one of Belgium's playmakers.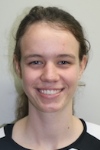 Kaat Ullrick
Kaat is a technically strong player whose young age (16) underscores her considerable potential.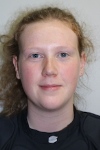 Sielke Forment
Sielke will certainly become one of team's most valuable player during this tournament. In front of the nets, she can be the key to victories.
All team and player information is provided by the teams themselves and only edited by IFF.