On June, 10, the General Assembly of Polish Floorball Federation took place in Zielonka. On that day, a new Central Board and President were elected.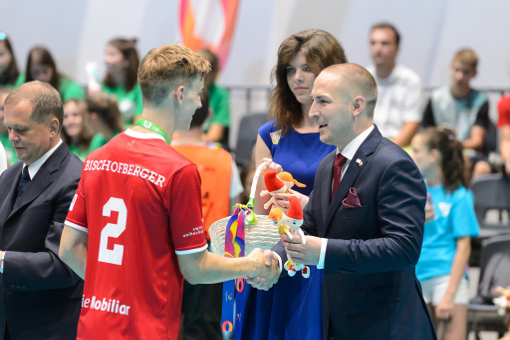 Chomnicki at The World Games 2017 in Wroclaw

After 4 years of hard work, including preparations for The World Games 2017, many projects developing floorball within children and youth i.e. "Floorball Connects Children" or "Floorball – Teaches, Educates and Entertains", delegates chose the new authorities of the Polish floorball.
Two candidates stood for the race for the president´s chair: the current President Mr. Marek Chomnicki and the candidate associated in the past with ice hockey Mr. Tomasz Wiliński. The majority of votes were won by Mr. Marek Chomnicki, which made him remain President for the next four-year term. After the election of the President, the Central Board was elected.
New Central Board:
Mr. Marek Chomnicki – President
Mr. Janusz Sternicki – Vice-president
Mrs. Izabela Misiowiec – Secretary General
Members of CB:
Robert Benkes
Tomasz Lutomirski
Jacek Michalski
Krzysztof Zawadzki
– We have the next few years of hard work ahead of us. I am glad that the delegates have trusted me again, because it shows that the floorball development path we chose four years ago was good. Thank you for the votes. Now it´s time for further hard work, said Mr. Chomnicki.