The teams for the Swiss Superfinal are set. SV Wiler-Ersigen & Alligator Malans will play for the men´s title, while a rematch of last year´s final will see Dietlikon & Piranha Chur battle it our for the women.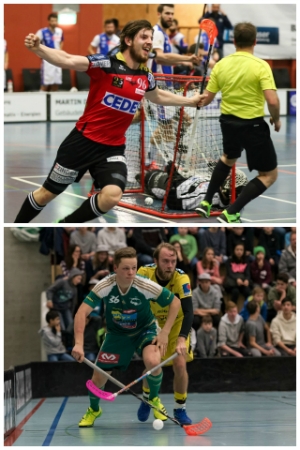 Men's Superfinal
SV Wiler-Ersigen and UHC Alligator Malans both teams made their way to the final by beating their opponents in 4-0 clean sweeps. 
Wiler-Ersigen defeated Tigers Langnau (6-5, 5-4, 11-2, 7-6) and Alligator Malans defeated the defending champions GC Zurich (6-5, 4-3, 6-5, 4-3). 
Wiler-Ersigen have won the title eight times during the last ten seasons, while Malans's last championship title was in season 2012-13.
In the regular season when the two teams met SV Wiler-Ersigen were stronger, winning both the matches – the first match 7-6 in overtime and the second 6-5.
Women´s Superfinal
UHC Dietlikon and Piranha Chur will play for the second time in a row for the title.
A very tight 5-4 final in 2016 went the way of Piranha Chur, but Dietlikon, who last won the championship in 2009, will be aiming to take the trophy this year. 
UHC Dietlikon won their way to the Superfinal with a 3-0 series win against Red Ants Rychenberg Winterthur, while Piranha Chur won against Wizards Bernburgdorf 3-1.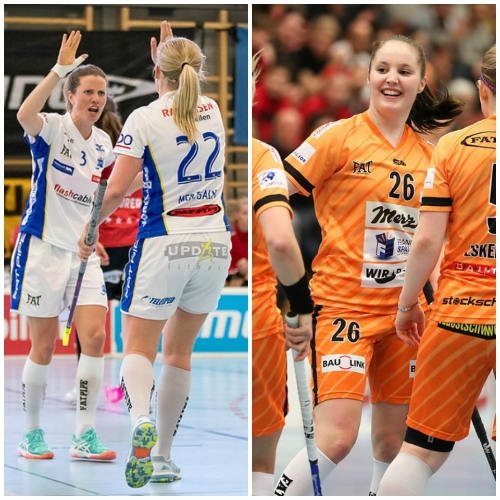 The Superfinal will be played on 22nd of April at SWISS Arena in Kloten. Women's Superfinal starts at 16:50 and the Men's at 20:20.
Source: www.swissunihockey.ch
Photos: Swiss Unihockey Flickr