The Women's regular season has come to an end in Switzerland and the play-off pairs are set.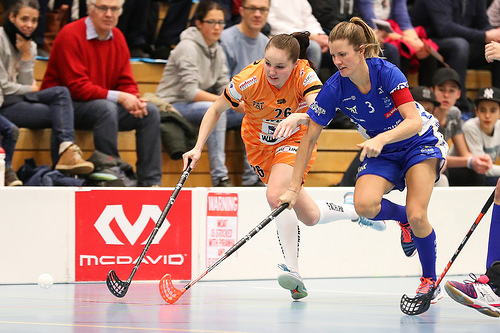 Due to the fact that the Women's top league in Switzerland (NLA) will be increased to 10 teams, all 8 teams will play in this season's play-offs. UHC Dietlikon won the regular season with 53 points. They were also first last season, but lost the Superfinal to multi-champion piranha chur. Piranha chur and Wizards Bern Burgdorf both have 46 points. The next team, R.A. Rychenberg Winterthur are already 16 points behind. Aergera Giffers' first season in the NLA didn't go as planned as they are last with only 5 points.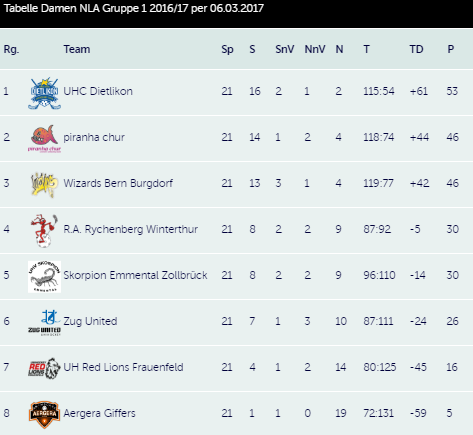 Play-Off pairs:
UHC Dietlikon – Aergera Giffers
Zug United – Wizards Bern Burgdorf
Skorpion Emmental Zollbrück – R.A. Rychenberg Winterthur
piranha chur – UH Red Lions Frauenfeld
The play-offs will be played with a best of five system and the first round will take place this Saturday.
Source: www.swissunihockey.ch
Photo: Erwin Keller