The Swiss Cup finals were played last Saturday in Berner Sporthalle Wankdorf. UHC Dietlikon was victorious in the Women's final and GC Zurich in the Men's.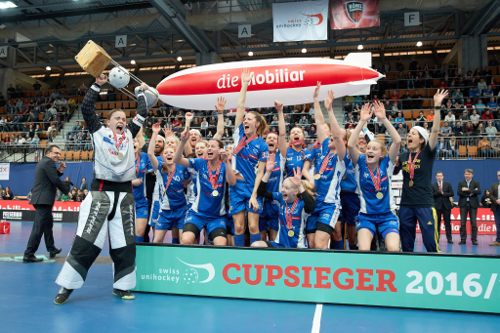 In the Women's Swiss Cup final, UHC Dietlikon played against Piranha Chur. After the first period Dietlikon was in a 1-0 lead, but during the second period they increased their lead to 3-0. The hero of UHC Dietlikon was their goalkeeper Monica Schmid who blocked every shot that came her way. In the end UHC Dietlikon won the match 5-0 and also the Swiss Cup for the third time in a row.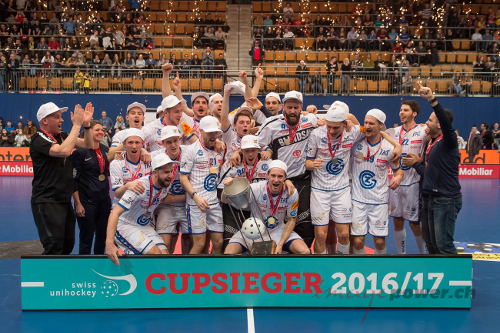 In the Men's Swiss Cup final GC Zurich faced HC Rychenberg Winterthur. After the first period HC Rychenberg Winterthur were in a 4-1 lead and during the second period they were able to stretch their lead to 6-1. GC Zurich didn't give up and made an impressive recovery. During the third period they had already evened the score to 6-6. Emil Julkunen, who was also rewarded as the best player of GC Zurich, was able to take his team to a 7-6 lead. In the end, GC Zurich won the dramatic final 8-7.
Source: www.swissunihockey.ch
Photos: Swiss Unihockey Flickr / Michael Peter & Fabian trees