Both Ukraine and Hungary lost their first games in the qualifications and now it would be the real chance to take the first victory and still fight for the spot in the final round.
First period was a tight one and actually Ukraine was even able to score an equalizer during the period, but that joy didn't last for a very long time. The second period showed that Hungary really wanted to win the game and at that time Ukraine didn't have any way to prevent that to happen.
Special credit goes to the supporters of Ukraine, which were local school kids and they were really giving their best to cheer for Ukraine.  Still 15-2 numbers didn't leave any space for any speculations and Hungary can start to get ready for the upcoming games.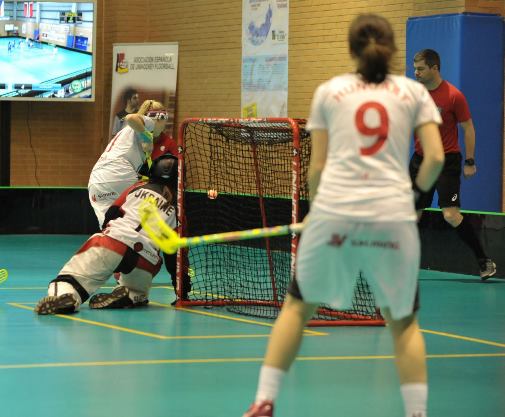 The second match of the day of the EUR4 was Czech Republic against Latvia.

First period had a lot of action, speed and skillful play from both teams. There were many good scoring chances, but it was only the Czechs who managed to make three goals.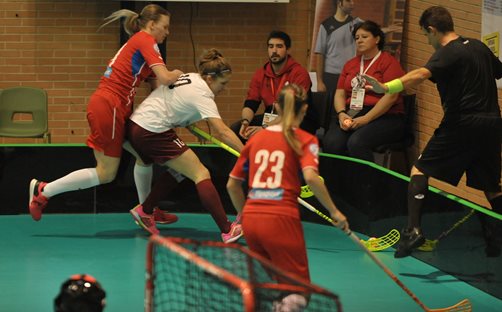 The second period continued with high level of floorball, but in a more controlled pace. The same formula continued as the Czechs were the only ones to score twice in the second and in the third period to make the final result of 7-0. The Czech team had six different scorers, and Elisa Krupnova making two goals. Goalkeepers had a good day too as Latvian Lauma Visnevska made 23 saves and Czech Jana Christianova 28 saves.
The match was very spectator friendly which made the full house to cheer even louder for both teams. Team Czech Republic now lead the EUR4 group with three wins and six points.