During the Women´s WFC 2017 Qualifications, the players from all of the participating teams will have the chance to vote for the female representatives on the IFF Athletes´ Commission. The IFF has received 8 female nominations: Jill Roberts (AUS), Yui Takahashi (JPN), Eliisa Alanko (FIN), Josefina Eiremo (SWE), Lidwien Reehuis (NED), Agata Plechan (POL), Martina Capkova (CZE) & Sonja Hotke (CAN). 
Four female representatives will be elected to the IFF Athletes Commission (ATC) for the next four year period. The elections for the male representatives was held during the Men´s WFC 2016 and the results of both elections will be announced in February 2017.
Here we meet Lidwien Reehuis of the Netherlands and Josefina Eiremo from Sweden.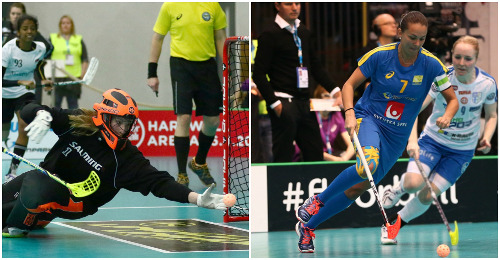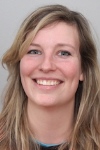 Lidwien Reehuis, Netherlands
Age: 30yrs      Current Club: UFC Groningen (NED)
WFC/Q´s: 5 (2009-2017)    
Lidwien is an energetic and very well-respected member of the Dutch Floorball community, being involved both as a player, administrator and junior coach. She currently works with Groningen municipality where she contributes to policies about urban development. She wants to continue in the ATC to help raise the profile of the commission and make it more accessible and important to all Floorball players.      
"I think it is important that someone represents athletes from smaller floorball countries to show that floorball is a worldwide sport. I feel the motivation to bring people together, to find creative solutions and to make Floorball a better sport for everyone."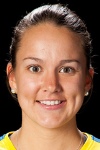 Josefina Eiremo, Sweden
Age: 32yrs      Current Club: IKSU (SWE)
WFC/Q´s: 5 (2009-2017)    
Josefina has played 94 internationals & is the current Swedish team captain. From 4 WFC´s she has 4 gold medals. She has won the Swedish national title 3 times as well as the IFF Champions Cup. Josefina works at an infant school and wants to continue in ATC because it's interesting and educational. She believes her task  is to listen to other players opinions about the sport, and present these ideas to the IFF via the ATC.

"It's important and fun as a player to contribute to the development of Floorball. It is inspiring and interesting to be in the ATC and I think that it is important that players are involved and contribute with experience, knowledge and ideas to keep developing floorball."
Current Athletes´ Commission Members: 
Magdalena Kotikova (Czech Republic) – ATC Chair
Eliisa Alanko (Finland)
Josefina Eiremo (Sweden)
Jill Roberts (Australia)
Lidwien Reehuis (Netherlands)
Tero Tiitu (Finland)
Karl-Johan Iraeus (Sweden)
Emanuel Antener (Switzerland)
Junoh Lee (Korea)
For more information on the IFF Athletes´ Commission and its work visit the IFF website.