During the Women´s WFC 2017 Qualifications, the players from all of the participating teams will have the chance to vote for the female representatives on the IFF Athletes´ Commission. The IFF has received 8 female nominations: Jill Roberts (AUS), Yui Takahashi (JPN), Eliisa Alanko (FIN), Josefina Eiremo (SWE), Lidwien Reehuis (NED), Agata Plechan (POL), Martina Capkova (CZE) & Sonja Hotke (CAN). 
Four female representatives will be elected to the IFF Athletes Commission (ATC) for the next four year period. The elections for the male representatives was held during the Men´s WFC 2016 and the results of both elections will be announced in February 2017.
Here we meet Jill Roberts of Australia and Agata Plechan from Poland.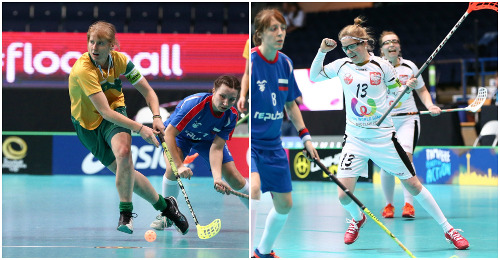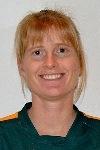 Jill Roberts, Australia
Age: 30yrs       Current Club: SDK United (AUS)
WFC/Q´s: 6 (2007-2017)  
Jill has been in the Australian team since 2005 and has been the team captain for several years. A qualified Physical Education teacher, she is passionate about Floorball and has played in both Switzerland and Sweden at different times to help improve her skills and to try to take more knowledge back to Australia. Elected to the ATC in 2015, Jill wants to continue as an ATC member so that she can help steer the direction of floorball at a world, national and domestic level.     
"My professional background as a teacher, coupled with my experience as a player, gives me the necessary skills to not only promote Floorball but also ensure it´s ongoing development and acknowledgement."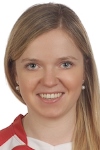 Agata Plechan, Poland
Age: 29yrs    Current Club: Hvidovre Attack (DEN)
WFC/Q´s: 6 (2007-2017)  
Agata is an experienced floorball player & young entrepreneur. Holding a Masters Degree in Development & International Relations, she has worked in many international organisations including European Parliament and European Olympic Committees EU Office in Brussels. Since 2007 she has lived in Denmark where she plays floorball & runs her own company in Copenhagen.

"I am sure that my experience from working in the European OC Office, where sport is combined with all different aspects of human life, will help me to perform well as part of the Athletes´ Commission.  I care about every level of floorball development and I dream about seeing it as a part of the Olympic Games."
Current Athletes´ Commission Members: 
Magdalena Kotikova (Czech Republic) – ATC Chair
Eliisa Alanko (Finland)
Josefina Eiremo (Sweden)
Jill Roberts (Australia)
Lidwien Reehuis (Netherlands)
Tero Tiitu (Finland)
Karl-Johan Iraeus (Sweden)
Emanuel Antener (Switzerland)
Junoh Lee (Korea)
For more information on the IFF Athletes´ Commission and its work visit the IFF website.