During the Women´s WFC 2017 Qualifications, the players from all of the participating teams will have the chance to vote for the female representatives on the IFF Athletes´ Commission. The IFF has received 8 female nominations: Jill Roberts (AUS), Yui Takahashi (JPN), Eliisa Alanko (FIN), Josefina Eiremo (SWE), Lidwien Reehuis (NED), Agata Plechan (POL), Martina Capkova (CZE) & Sonja Hotke (CAN). 
Four female representatives will be elected to the IFF Athletes Commission (ATC) for the next four year period. The elections for the male representatives was held during the Men´s WFC 2016 and the results of both elections will be announced in February 2017.
Here we meet Yui Takahashi of Japan and Eliisa Alanko from Finland.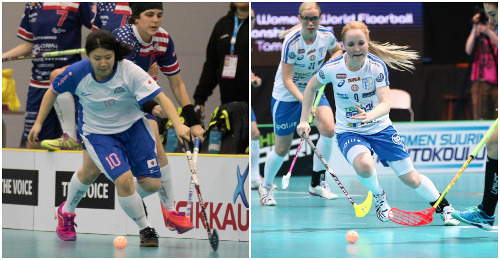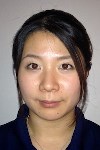 Yui Takahashi, Japan
Age: 28yrs      Current Club: IBK Dalen (SWE)
WFC/Q´s: 7 (2005-2017)
 Since 2011 Yui has played in the second highest league in Sweden, and is currently studying for her Masters in Education. In Japan, she has been involved not only as a player but also a coach of the men´s & the women´s U19 national teams. She has recently established a non-profit organization "T3 FLOORBALL PROJECT" which  is an organisation to promote floorball in Japan.  
"My dream is Floorball will be an Olympic sport. Now it becomes bigger and bigger in Europe but not as much in Asia. I want to promote and introduce this wonderful sport to Asia cooperating with other members of the IFF Athletes' commission. "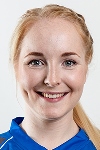 Eliisa Alanko, Finland
Age: 28yrs       Current Club: Classic, Tampere (FIN)
WFC/Q´s: 5 (2009-2017) 
Eliisa is in her 5th year at University of Turku in the Faculty of Medicine Institute of Dentistry & has successfully combined a demanding study schedule with her Floorball career for many years. As a player she has seen many sides of the game. She played in Switzerland for two years (2009-11) and believes that this experience contributed a lot both on & off the court. She is a very social and positive person and likes to get to know new people. One of the best things in floorball are the friendships she´s made.   
"I would really like to continue as a member of the ATC because it is an important link between players and the International Floorball Federation. This is a way how players can get their voices heard."
Current Athletes´ Commission Members: 
Magdalena Kotikova (Czech Republic) – ATC Chair
Eliisa Alanko (Finland)
Josefina Eiremo (Sweden)
Jill Roberts (Australia)
Lidwien Reehuis (Netherlands)
Tero Tiitu (Finland)
Karl-Johan Iraeus (Sweden)
Emanuel Antener (Switzerland)
Junoh Lee (Korea)
For more information on the IFF Athletes´ Commission and its work visit the IFF website.