During the Women´s WFC 2017 Qualifications, the players from all of the participating teams will have the chance to vote for the female representatives on the IFF Athletes´ Commission. The IFF has received 8 female nominations: Jill Roberts (AUS), Yui Takahashi (JPN), Eliisa Alanko (FIN), Josefina Eiremo (SWE), Lidwien Reehuis (NED), Agata Plechan (POL), Martina Capkova (CZE) & Sonja Hotke (CAN). 
Four female representatives will be elected to the IFF Athletes Commission (ATC) for the next four year period. The elections for the male representatives was held during the Men´s WFC 2016 and the results of both elections will be announced in February 2017.
Here we meet Martina Capkova of Czech Republic and Sonja Hotke from Canada.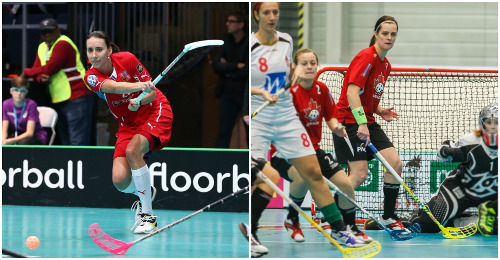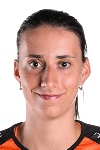 Martina Capkova, Czech Republic
Age: 25yrs     Current Club: Herbadent Praha 11 (CZE)
WFC/Q´s: 3 (2013-2017)
Martina is the youngest of the female ATC nominees but is a very experienced & mature player, with almost 50 internationals. She is currently studying for a Masters degree at the University of Economics in Prague, with a focus on European integration at the Faculty of International Studies. As well as playing with Herbadent she has had a chance to play in both Swiss and Swedish highest leagues.
"Floorball is a big part of my life and I would like to help develop the sport which is so important to me. I have played for 17 years and think I have many experiences that I could share. I would like to co-operate with other Floorball players on the ATC to make Floorball even better."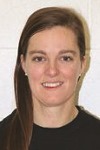 Sonja Hotke, Canada
Age: 35yrs      Current Club: Toronto United FC (CAN)
WFC/Q´s: 6 (2007-2017)   
Sonja has been a part of Canadian Floorball since it´s very early days and has experienced the growth of the sport first-hand. She is both a player and coach and with her work has been able to introduce Floorball to many people. She especially enjoys visiting new schools, teams or groups and introducing them to Floorball with a workshop and a chance to try it out. 
"It is always my privilege to see many new people learn about and come to love Floorball. I would love to be able to share my experiences with other athletes and help effect the future of the sport as part of the Athletes´ Commission."
Current Athletes´ Commission Members: 
Magdalena Kotikova (Czech Republic) – ATC Chair
Eliisa Alanko (Finland)
Josefina Eiremo (Sweden)
Jill Roberts (Australia)
Lidwien Reehuis (Netherlands)
Tero Tiitu (Finland)
Karl-Johan Iraeus (Sweden)
Emanuel Antener (Switzerland)
Junoh Lee (Korea)
For more information on the IFF Athletes´ Commission and its work visit the IFF website.