The top leagues have started in the top four floorball nations. During this year, the IFF will take a sneak peek of what the situation is in both Men's and Women's top leagues. Last time we checked the situation in the Czech leagues and now it's time for the Swiss leagues.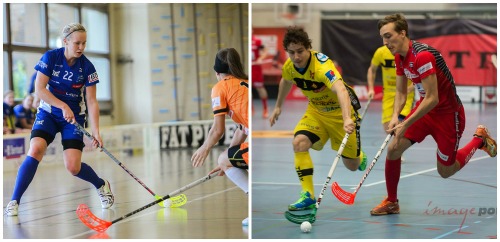 Women's NLA
In the Women's top league one third of the regular season has been played. Wizards Bern Burgdorf are in the lead with 18 points. Their only loss has been on overtime against the reigning champion Piranha Chur who are second with 14 points, but they have played one match less than the other top three. Last season Wizards Bern Burgdorf made it to the semi-finals, but lost to UHC Dietlikon who are currently on third place with 13 points. The new team UH Red Lions Frauenfeld have experienced some tough one or two-goal losses and are currently sixth. Last are Aergera Giffers who have been able to take only one overtime win against Zug United.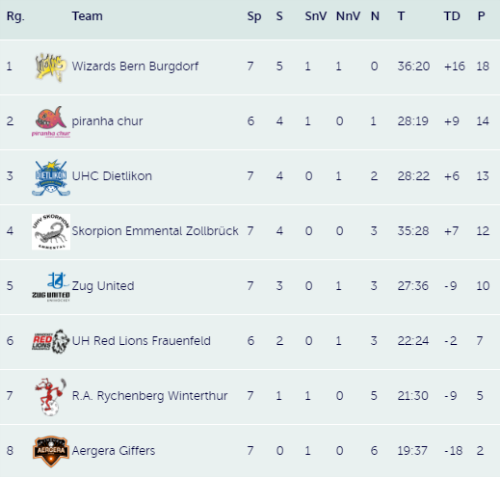 Sp = Matches played, S = Matches won, SnV = Matches won on overtime, NnV = Matches lost on overtime, N = Matches lost, T = Goals scored and Goals scored against, TD = Goal difference, P = Points
Source: www.swissunihockey.ch/de/nla-nlb/nla-damen
Men's NLA
In the Men's top league almost half of the regular season has been played. The top three are quite even at the moment. First are SV Wiler-Ersigen, who were also successful during the last regular season, but didn't, which was a bit of a surprise, make it to the semi-finals. Second with only one point behind are HC Rychenberg Winterthur and third are UHC Alligator Malans who have played one match less than the top two. Last season's silver medallist Floorball Köniz are having a rough start. They have only won two matches so far and lost tough matches on overtime. UHC Grunenmatt and UHC Thun are currently last with only a few points.

Sp = Matches played, S = Matches won, SnV = Matches won on overtime, NnV = Matches lost on overtime, N = Matches lost, T = Goals scored and Goals scored against, TD = Goal difference, P = Points
Source: www.swissunihockey.ch/de/nla-nlb/nla-herren
Photos: Fabian Trees, Claudio Schwarz