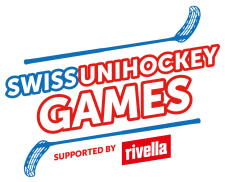 Since 2005, the Rivella Games have been marked on the Swiss school calendar. Now the name has changed to Swiss Unihockey Games, but the joy of floorball is staying.
Swiss Unihockey Games is a floorball tournament for juniors. Each year there are approximately 50 tournaments and all together 15 000 excited students. The tournament is played in a smaller rink with three field players and a goalie. It is meant for 3rd to 9th grade students and the tournaments are held all over Switzerland, in 25 different districts.
The winning teams will qualify for the grand finals where they play against the winning teams from other districts. The next finals are held in June 2017 and, in addition to the actual matches, also include national team players giving autographs and other nice surprises.
More information here: www.swissunihockey.ch