A new world record of 27 hours has been set in the Longest Marathon Playing Floorball by a Swiss team UHT Semsales.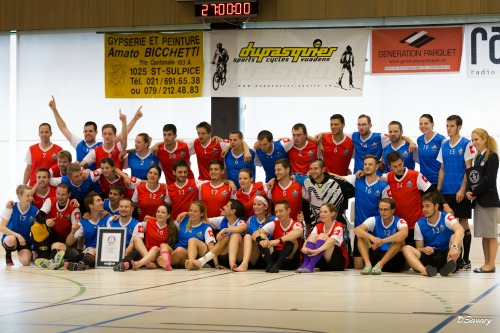 40 players took part in an attempt in breaking the record of the longest floorball match. Swiss team UHT Semsales played for 27 hours in order to break the previous 26-hour-record which was set in Lappeenranta, Finland by Lappeenranta University of Technology, LUT All Stars and Urheilu Koskimies Team, UK Team. The new world record was made in the Lussy Sport Arena in Chatel-St-Denis. The match started on Saturday and ended on Sunday 24th of July 2 PM.
The five against five match ended in a tie when both teams had scored 180 goals. A representative of the Guinness World Records, Mrs. Anna Orford, was present and declared UHT Semsales as the new holder of The Longest Marathon Playing Floorball record.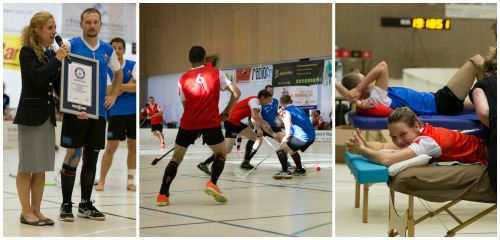 Guinnes World Records webpage: www.guinnessworldrecords.com/world-records/longest-marathon-playing-floorball
More photos by Dominique Savary from Sâles: www.flickr.com/gp/81662656@N06/AWSS27