Participants from Bangladesh, India, Indonesia, Japan, Malaysia, Mongolia, Pakistan and Singapore attended a Special Olympics Floorball seminar organised in Singapore May 13th – 15th 2016.
The two main objectives for conducting of the floorball training seminar were to introduce a new winter sport to the Special Olympics countries in the region and to assist SO Singapore, SO Malaysia and SO Bharat, the three Programs which will send unified teams to the 2017 Special Olympics World Winter Games (SOWWG) in Austria, to understand the sport, especially the rules and team play and be fully prepared for the SOWWG next year.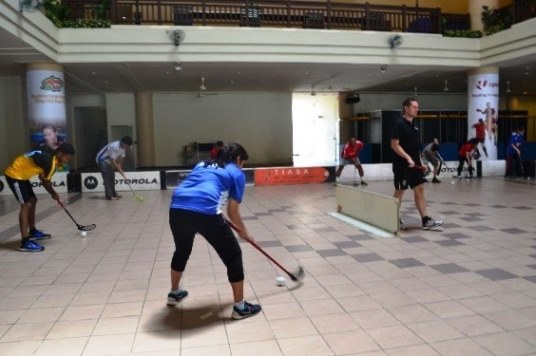 The seminar included both theory sessions and practical trainings with topics like: floorball techniques, floorball tactics, rules and referees, floorball points-master, fitness in sports, unified sports and club development and was run by Steen Houman, International Sports Advisor for Floorball at Special Olympics, and the IFF Referee Ismail Sharil.
– There is a huge opportunity for the sport to grow in Asia Pacific if we help each other by being in contact and cooperating with the National Floorball Federations in order to work together and gain success, Steen Houman comments.
There are already some plans made for organising a more advanced level training program in 2017 after the Special Olympics World Winter Games 2017. Also future officiating clinics for both regular and unified floorball is to be discussed in partnership with the IFF.
– Let´s go back now and train the trainers. We have learned many new skills in the last few days. But if this is to be a success, then we have to act to make floorball popular, John Nagarajan, the Special Olympics Asia Pacific Senior Manager of Sports concluded.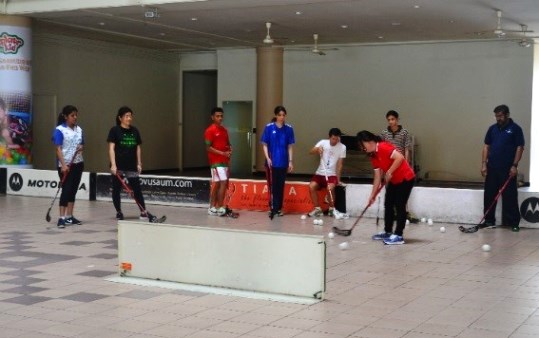 The seminar participants gave very positive feedback about the seminar. See below:
"I learned all aspects of floorball as a Coach & Referee"  – Singapore
"Now I can introduce Floorball in Pakistan" Ayesha Zaman – Pakistan
"Now I know how to improve our players skills and fitness" – Mongolia
"Enjoyed the new sport of Floorball and learned basic rules of the game" – Japan
"The training was good and to the point, but we need more time for practice" – India
"I feel comfortable and greatly enjoyed the sessions and thanks for all the material given" – Indonesia
"I gained confident to organise similar training in Bangladesh" – Bangladesh
"Interesting, fun and well organised" – Malaysia
"It was very good training the explanation was very simple where everyone could understand. However, need separate training for referees" – India
"Very Valuable training but getting floorball equipment in our country may be a challenge" – Indonesia
"Thanks for all those who organize this TTT program. Very useful" – Singapore
"Every piece of information is of importance, down to the last day" – Malaysia
"The training really taught me confidence to coach in my program" – Malaysia
"I learned how to officiate the game, the changes in the rules and new skills" – India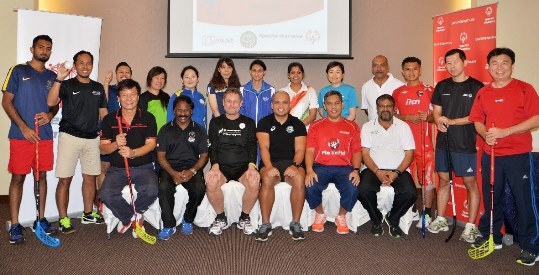 Special Olympics Asia Pacific: www.specialolympics.org/region-asia-pacific.aspx