CUF Leganés won the Spanish Men´s National Legaue after beating Floorball Escorial in a great final 6 – 3.
A full house enjoyed the high level floorball final on May 22nd 2016. CUF Leganes led the match throughout the game even though Floorball Escorial fought and almost closed the gap coming from 4-1 to 4-3. But Leganes then scored again and could celebrate the victory.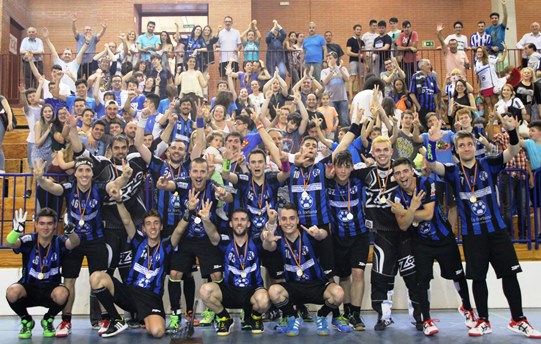 – Like during the last seasons we celebrated our Floorball Day with the award ceremonies for all minor leagues during the intermissions of the final, says Carlos Lopez, Secretary General of Spanish Unihockey and Floorball Association.
The floorball season is however no yet over in Spain as it is time for the Spanish Cup Finals taking place in Las Rozas this Saturday. Read more here.
Spanish Unihockey and Floorball Association webpage & Facebook page.