The Swiss Superfinal will be played 30th of April in the SWISS arena in Kloten. The winners, both men and women, will get a ticket to the 2016 Champions Cup in Borås, Sweden.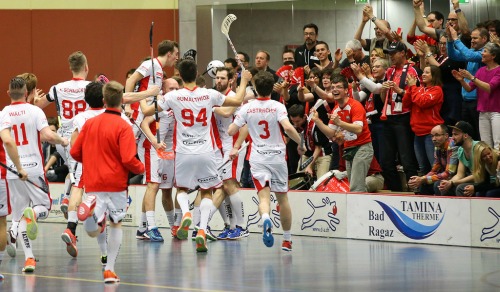 NLA Men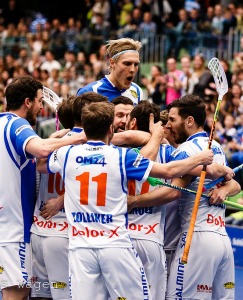 Floorball Köniz will play against Grasshopper Club Zurich in the Men's Superfinal in Switzerland. The regular season winner Köniz played against current silver medallist UHC Alligator Malans in the semi-finals and won the series 4-1. Grasshopper Club Zurich (who came third in the regular season) faced HC Rychenberg Winterthur. Grasshopper proceeded to the Superfinal by wins 4-2.
Neither Köniz nor Grasshopper has ever won the title. When the two teams met during the regular season the battle was even. Grasshopper won the first match 6-5 and Köniz won the second match 9-8.
Superfinal:
Floorball Köniz – Grasshopper Club Zurich
Stats: www.swissunihockey.ch/de/nla-nlb/nla-herren/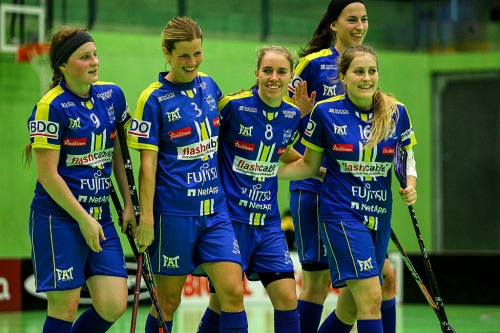 NLA Women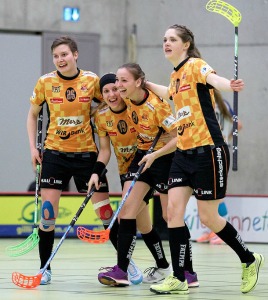 Both finalists won their semi-final pairs 3-1 though some matches were quite tight. UHC Dietlikon won against Wizards Bern Burgdorf and Piranha Chur won against Skorpion Emmental Zollbruck.
UHC Dietlikon won the regular season whereas the reigning champion Piranha Chur came third. The teams met three times during the regular season. Dietlikon was victorious twice, 6-2 and 6-4. Piranha Chur won against Dietlikon 7-4. The two teams also met in the last Superfinal. Piranha Chur was stronger and beat Dietlikon 5-3. Piranha Chur has won the last four seasons. UHC Dietlikon's last title is from season 2008-2009.
Superfinal:
UHC Dietlikon – Piranha Chur
Stats: www.swissunihockey.ch/de/nla-nlb/nla-damen/
Photos:
Floorball Köniz: Erwin Keller, Grasshopper Club Zurich: Tobias Wagen,
UHC Dietlikon: Claudio Schwarz, Piranha Chur: Michael Peter