The first Finnish Superfinal was played at Hartwall Areena on Saturday. NST and Classic became the new champions and both teams will also play in the Champions Cup 2016 in Borås, Sweden. A total of 6631 spectators watched the Women´s Superfinal and 10 087 spectators attended the Men´s Superfinal.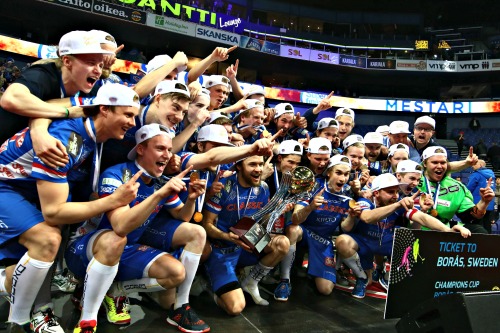 Classic won the Men's title for the first time.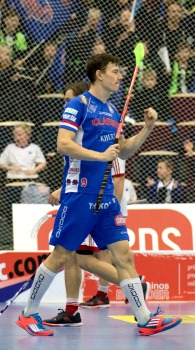 In the first Superfinal in Finland, Classic was playing against Oilers. Oilers was the first to score after only two minutes. Classic evened the score six minutes later as the player of the year, Eemeli Salin scored. The rest of the period belonged to Classic. Despite of Oilers´ battle the score was 3-1 for Classic after 20 minutes.
Classic's skilled first line was efficient and after two periods Classic was leading the match 5-1. The third period was rather eventful. First Oilers got a two-minute penalty and Classic scored, then Classic got a penalty and Oilers decreased Classic´s lead to 6-2 on power play. Oilers also got two other penalties in the third period. All in all, Classic won the match 8-2 due to their powerful first line and good goalkeeping, and was celebrating the Men's title for the first time.
Player of the year: Eemeli Salin (Classic)
Game statistics: http://floorball.fi/tulokset/#/ottelu/classic-oilers/29261/921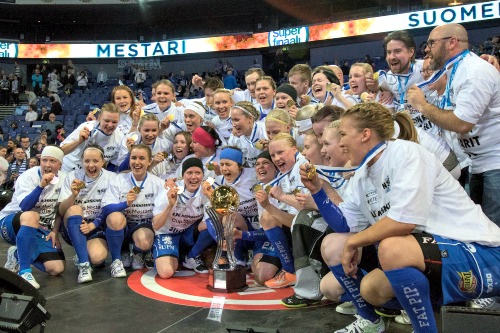 After ten years, NST is the champion once again.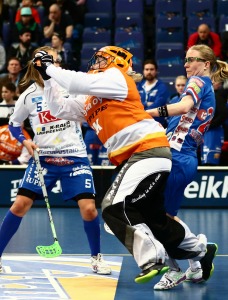 The Women's Superfinal was more even than the men's game. NST faced the reigning champion Classic, who had won the national championship seven times during the last eight years. NST started strong and Juuli Hakkarainen was the first to score when only one minute was played. Classic got a chance to even to score when NST's Mia Karjalainen got a five minute penalty. But Classic's power play was inefficient. Classic almost evened the score at the end of the first period, but the goal was disallowed because the period had already ended. The goal was checked from video in order to make the right decision.
After the second period NST was already leading the match 3-0. Classic finally found their rhythm in the third period as Hanna Sipiläinen scored Classic's first goal with ten minutes left. NST's goalkeeper Jonna Mäkelä, who was also awarded the player of the year, was sharp in the final and one of NST's heroes. In the end NST won against Classic 3-2 and was celebrating the title for the first time in ten years.
Player of the year: Jonna Mäkelä (NST)
Statistics: http://floorball.fi/tulokset/#/ottelu/classic-nst/29262/966
Photos: Salibandyliiga Flickr & Topi Naskali