The players of the year in Swedish Floorball are KAIS Mora´s Anna Wijk and Falun´s Alexander Galante Carlström. Wijk was elected best player for the second time.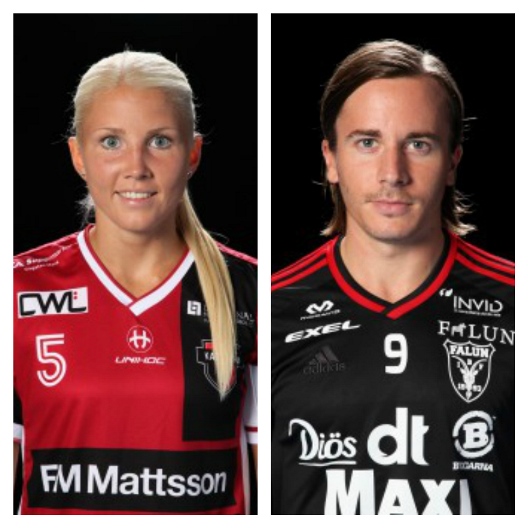 Anna Wijk, the centre from Mora received the award two seasons ago, 2013/14, and she has continued to dominate in the Women´s League in Sweden.
– There are plenty of good players in Sweden also in addition to the players that were on the list of nominees and therefore it feels very special that I got the award, she says.
Wijk has been one of the top scorers during the last six seasons and after the regular season she was the top scorer, 10 points ahead of the runner-up. Anna Wijk also won both the Champions Cup (CC) gold and the World Floorball Championships (WFC) gold in 2015 and was elected the WFC 2015 MVP. In addition, she was elected to both the WFC 2015 and the CC 2015 All Star Team.
Player of the Year, Women:
Name: Anna Wijk
Born: 20/6 1991
Club: KAIS Mora IF
Position: Centre
Grip: left
Points in SSL 2015/16: 83 (34+49)
Points in play-offs: 16 (1+15)
Alexander Galante Carlström has been one the players considered for the award a number of times but has never received the best player award. Until now.
The super-sniper from Falun has proved this season that he should receive the award.
– I have played a couple of good seasons. Now it finally was my turn. It feels great and the best award you can get as an individual floorball player. It has been my goal for every season, he says.
Galante Carlström beat his own point record in the Swedish Superleague this season when he made 75 (47+28) points. He has led Falun in the games and been the decisive player many times. Falun also won the Men´s Champions Cup 2015 and Galante Carlström was elected to the CC 2015 All Star Team.
Player of the Year, Men:
Name: Alexander Galante Carlström
Born: 30/1 1989
Club: IBF Falun
Position: Forward
Grip: Right
Points in SSL 2015/16: 75 (47+28)
Points in play-offs: 23 (16+7)
Photos: Per Wiklund (Carlström) & Idrottsfoto (Wijk)
Source & more information: info@innebandy.se