Sweden's Superfinal will be played this Saturday at the Tele2 Arena in Stockholm. 17 500 tickets have already been sold.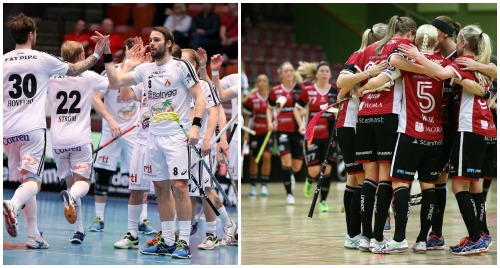 In the men's league the battle for the two places in the Superfinal was tight. Silver medalist Linköping IBK was the first to ensure their place in the final by winning against IBK Dalen. Dalen was already leading the semi-final pair 2-1, but Linköping impressively took three wins in a row and won against Dalen 4-2. Now Linköping has a chance to win the title for the first time.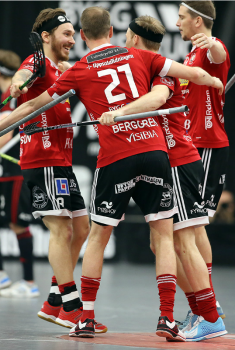 In the other semi-final pair, Storvreta IBK faced IBF Falun, who has won the title for already three seasons in a row. Most of the matches were even, but Storvreta was able to win two times against Falun with a six goal difference. Reigning champion didn't give up and the finalist was decided in the seventh and last match. Storvreta was stronger with numbers 6-4 and took the last place in the Superfinal. Last time Storvreta has won the title in season 2011-2012.
Superfinal:
Linköping – Storvreta
The winner of the Superfinal will be seen in the 2016 Champions Cup in Borås, Sweden together with the regular season winner Pixbo Wallenstam.
In the women's league the regular season winner Pixbo Wallenstam has played well in the play-offs. In the quarter-finals they defeated FBC Uppsala three times in a row and now they have repeated it in the semi-finals against Endre IF. Pixbo Wallenstam has never won the title in the women's league.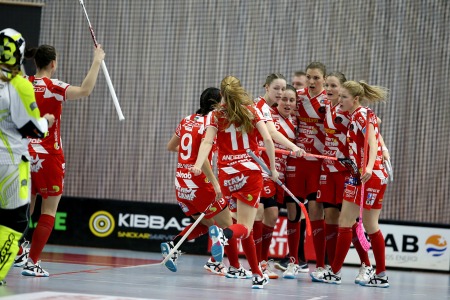 Second semi-final pair was IKSU – KAIS Mora. Reigning champion KAIS Mora had some trouble in the quarter-finals with Täby FC IBK and the matches against IKSU were also quite even. KAIS Mora was able to win against IKSU 3-1 and is defending its title in the Superfinal.
Superfinal:
Pixbo Wallenstam – KAIS Mora
The winner of the women's Superfinal will also be seen in the 2016 Champions Cup. Pixbo Wallenstam won the regular season and already earned a place in the 2016 Champions Cup. If Pixbo Wallenstam wins the Superfinal, the team that came second in the regular season, IKSU, will get a place in the Champions Cup.
Source: www.innebandy.se
Photos: Per Wiklund