Finland's most successful tennis player Jarkko Nieminen is changing to floorball.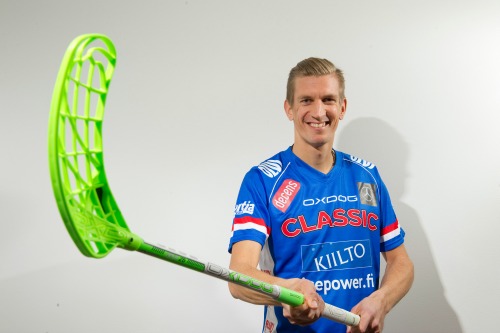 Finnish tennis star Jarkko Nieminen has switched his racket to a stick. He will play floorball next season in Classic, Finland. His player number will be 13, which represents his highest ATP (Association of Tennis Professionals) ranking during his career.
Floorball is not a new sport for Nieminen. As a young athlete, Nieminen trained in a wide range of sports and floorball became his second most loved sport right after tennis.
–I like challenges and putting myself on the line. When Classic contacted me and offered an opportunity to carry out all of this through an amazing sport, I had to seize the opportunity at once, Nieminen said with enthusiasm.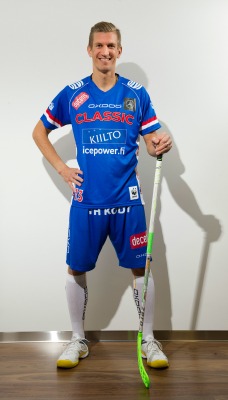 -Along with top-level floorball, I appreciate the Classic way of working: family feel, festival spirit in their events and the desire to do good even beyond the sports, Nieminen continued.
Managing Director of Tampere Classic, Pasi Peltola, warmly welcomes Nieminen to the family.
-We've worked hard for floorball in Tampere. Jarkko Nieminen is the perfect continuation to our work. In a way, a circle closes as Tampere Classic was founded during tennis champion Veli Paloheimo's bachelor party, Peltola explained.
Petteri Nykky, Classic's head coach, believes that Jarkko will bring many positive aspects to the team, the club and to the sport as a whole.
–Jarkko is known to train hard. He is sure to set an example and bring new energy to our training sessions, especially for the psychological side, Nykky said.
-I don't assume or take success in the league for granted, but I also don't set any boundaries for myself. The only thing I can guarantee, however, is that I will give everything for the team and I will try to do better each day, Nieminen promises.
Nieminen isn't the only superstar from outside the sport to play floorball. For example, former professional football player Henrik Larsson from Sweden and Finnish NHL player Teuvo Teräväinen have played floorball.
Source: www.point2.fi/jarkko/
Photos: Marko Mäkinen