The ballot for the 11th Men´s World Floorball Championships (WFC) 2016 groups will take place on April 9th, 17:30 (EET) at the "Arena Riga" in Riga, Latvia.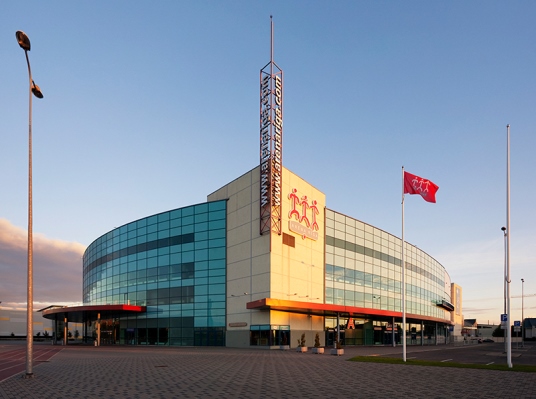 April 9th will be a very exciting day for floorball in Latvia, because Latvian Floorball Championships (ELVI Floorball League) superfinals will be played in "Arena Riga" for the first time. The ballot will be held before ELVI Floorball League Men's Final.
The group ballot will be broadcast on Latvia's National Television (LTV7) and streamed on the IFF YouTube Channel (www.youtube.com/iffchannel).
The WFC 2016 Final Round will be played in Riga, Latvia, December 3rd – 11th.
The composition of the groups at WFC 2016:
| | | | |
| --- | --- | --- | --- |
| Group A | Group B | Group C | Group D |
|  Team ranked 1-4 |  Team ranked 1-4 |  Team ranked 9-12 |  Team ranked 9-12 |
|  Team ranked 1-4 |  Team ranked 1-4 |  Team ranked 9-12 |  Team ranked 9-12 |
|  Team ranked 5-8 |  Team ranked 5-8 |  Team ranked 13-16 |  Team ranked 13-16 |
|  Team ranked 5-8 |  Team ranked 5-8 |  Team ranked 13-16 |  Team ranked 13-16 |

WFC 2016 teams:
| | | | |
| --- | --- | --- | --- |
| Teams ranked 1-4 | Teams ranked 5-8 | Teams ranked 9-12 | Teams ranked 13-16 |
|  Sweden |  Latvia |  Slovakia |  Poland |
|  Finland |  Norway |  USA |  Australia |
|  Switzerland |  Germany |  Denmark |  Singapore |
|  Czech Republic |  Estonia |  Canada |  Thailand |

Current world raking: www.floorball.org/pages/EN/Rankings