The semi-final teams in the Women´s Floorball League in Finland have been decided.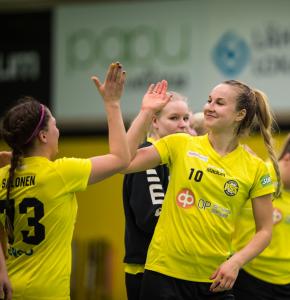 Reigning champion Classic took three easy wins against Erä and proceeded to the semi-finals. NST has been one of the favourites this season and they also made it to the next round with three clear wins against M-Team.
Silver medalist SB-Pro faced TPS in the quarter-finals. But like the other regular season top three teams, SB-Pro was able to ensure their place in the semi-finals after three matches. PSS and Koovee fought until the end. The winner was settled in the fifth decisive match. PSS was stronger by one goal and got the last semi-final place.
Semi-final pairs:
Classic –  PSS
NST – SB-Pro
Happee from Jyväskylä secured their place in the Women´s Floorball League, Salibandyliiga, also for next season. Happee beat ÅIF 3-2 in matches.
Source: www.floorball.fi
Photo: Jari Turunen/Salibandyliiga