Men's quarter-finals have now been played in Switzerland and semi-final pairs are set.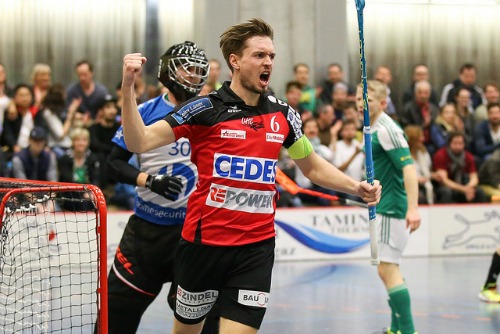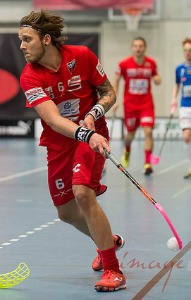 Grasshopper Club Zurich was the first to ensure their place in the semi-finals by defeating Chur Unihockey 4-1. Next up was the regular season winner Floorball Köniz who won against Kloten-Bulach Jets 4-1. HC Rychenberg Winterthur made their way to the next round by beating Tigers Langnau 4-2.
The most even quarter-final pair was SV Wiler-Ersigen vs UHC Alligator Malans. SV Wiler-Ersigen played a better regular season and were the favourite, but UHC Alligator Malans won the last, and decisive, match 7-6 and took the last semi-final place.
The semi-finals will also be played with a best of seven system.
Semi-final pairs:
Floorball Köniz – UHC Alligator Malans (starts 26.3)
HC Rychenberg Winterthur – Grasshopper Club Zurich (starts 28.3)
Source and more information: http://www.swissunihockey.ch/de/nla-nlb/nla-herren/
Switzerland's Superfinal will be played 30th of April in the SWISS Arena in Kloten.
Photo: Swiss Unihockey Flickr