As the first National Sport Federation in Switzerland the Swiss Floorball Association has signed a Proclamation agreement with the Special Olympics.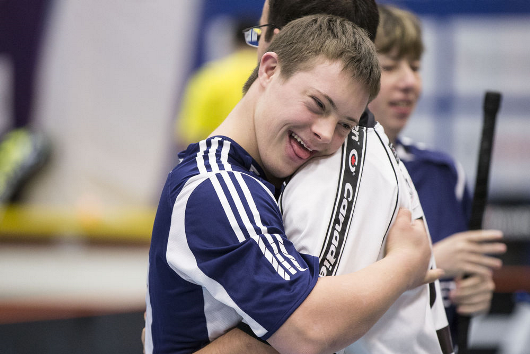 The Proclamation was signed in connection with the National Special Olympics Winter Games that were organised in Chur. In addition to the snow sports alpine skiing, snowboarding and cross-country, Switzerland´s biggest floorball tournament for people with intellectual disability took place there.
– Floorball was the biggest sport in these National Special Olympics Winter Games. There were 31 teams divided into five divisions participating from all around the country. The Swiss Floorball Association was extremely helpful providing 20 referees, UNIHOC rinks as well as other equipment, says Mariusz Damentko, the Director of Special Olympics Europe and Eurasia.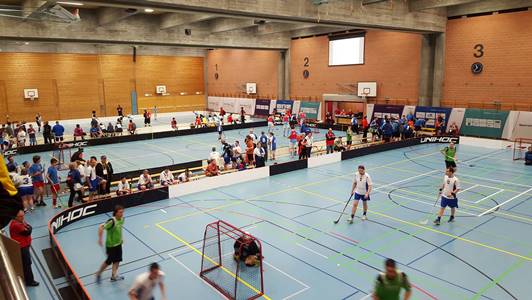 The main objective of the cooperation is that people with intellectual disabilities who play floorball will become part of the Swiss Floorball family. By 2018, all Sport Federations that are on the Special Olympics Programme should sign the Proclamation.
Floorball is a very popular sport within Special Olympics Switzerland: There are five tournaments with nearly 750 participants every year and 393 male and female players are registered.
Bruno Barth, the Director of Special Olympics Switzerland is very pleased about this cooperation:
– The vision of Special Olympics is appreciation, acceptance and equality for people with intellectual disabilities. Our goal is to allow these people an easy access to sports facilities. This includes the integration into existing sports clubs and associations. We therefore very much welcome that Swiss Floorball takes this pioneering role.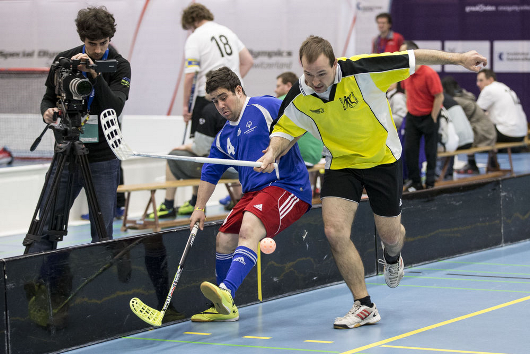 Also Daniel Bareiss, the President of the Swiss Floorball Association is very positive about the cooperation:
– Sport unites and Sport is important for health and self-confidence for everyone. We are therefore convinced that this Proclamation is an important first step towards the integration of intellectually disabled people into sport.
Source & more information: www.swissunihockey.ch & www.specialolympics.org
More photos: www.photopress.ch/de/object/201670