VSV Unihockey and IBC Leoben are Austrian Champions.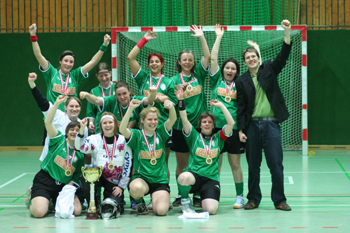 This year's Austrian Floorball Champion in the Women´s League is IBC Leoben. They won a close match against Skofja Loka after a penalty shoot out. Juliane Koch was the match winner for the Styrian team. She kept her nerve and scored the decisive goal, indefensible for the goalkeeper. The 3rd place went to SU Vienna beating TVZ Wikings Zell 4-1.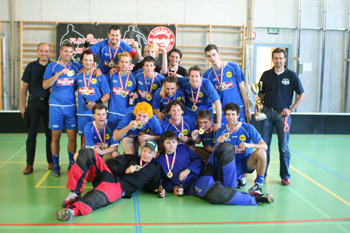 In the Men's League VSV Unihockey won the championship title in the final match against TVZ Wikings Zell with a score of 7-5. About 100 visitors were watching an exciting match with good scoring opportunities for both teams. VSV wins its 3rd title after 2004 and 2003. Like in the Women's league, the team from SU Vienna reached the 3rd place.
Text: Heidemarie Leb/Austrian Floorball Association