Women's U19 World Championships
The Czech Republic made their way to the semi-finals by defeating Poland 7-1.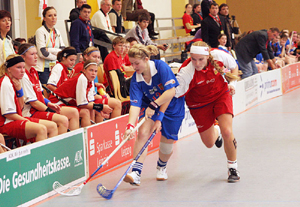 The Polish team has developed a lot during recent years but did not manage to surprise the Czech team that could keep up the tempo during the whole match. There were still differences in the game speed of these teams and also in the technical skills of the players although Poland has improved in both aspects.
Shots on goal
Czech Republic: 35
Poland: 24Best players:
Anet Jarolimova/ Czech Republic
Agnieszka Kedziora/Poland

Saturday's semi-finals:

16:00 Sweden-Switzerland
19:00 Finland-Czech Republic